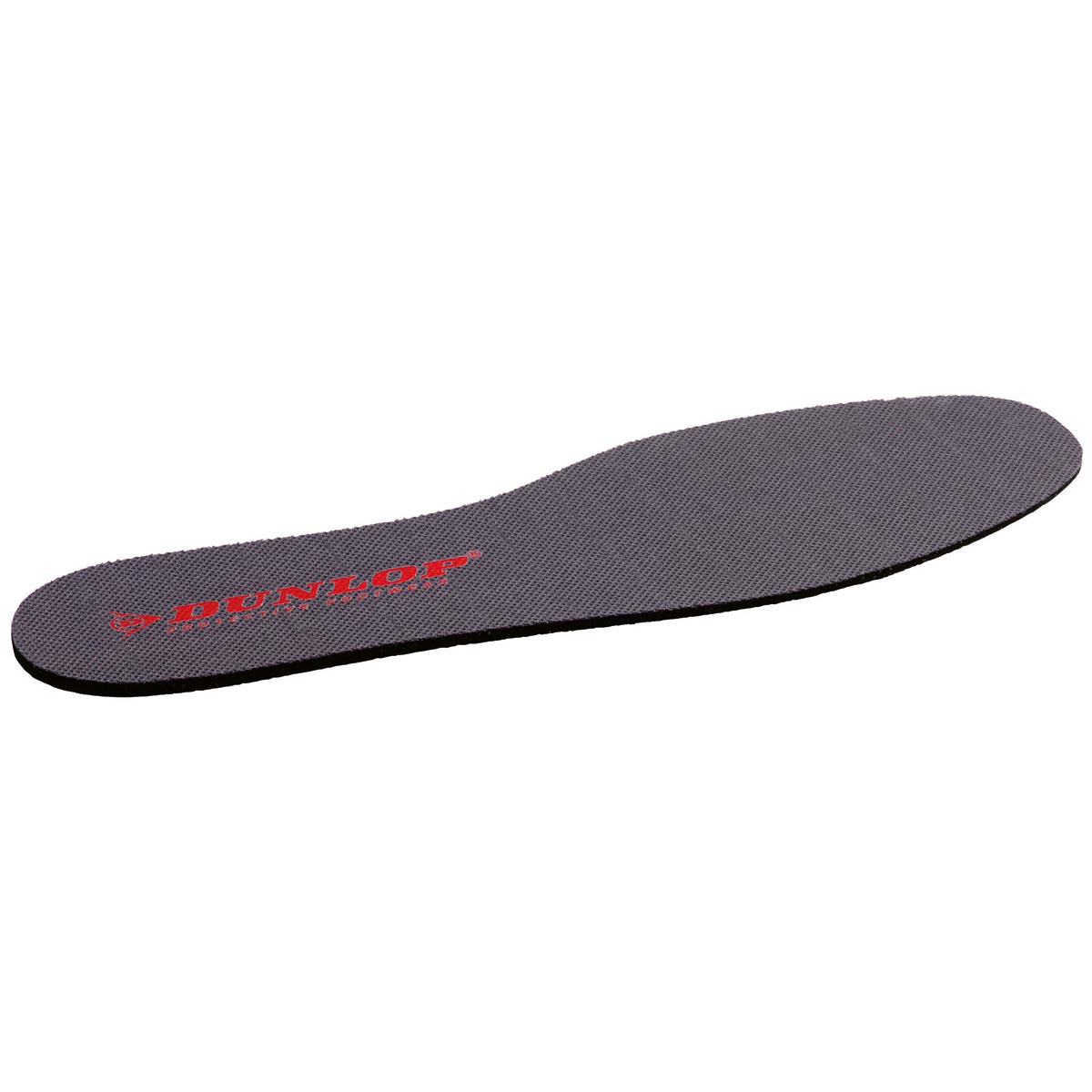 Picture similar to product
Inlay Soles Dunlop Basic 39
Buy this product to earn 1 loyalty points!
Product number:
21585-003
Inlay Soles Dunlop Basic 39 in a nutshell:
Product information
The new insoles Dunlop Basic can absorb up to 3 times more moisture than their own sole weight.
Suitable for Purofort® S5
Best absorption of moisture
Improvement of energy absorbing properties by 100%
30% better odor control
When dressing and undressing, keep your shape better and stay in the boot
Made of Poliyou®, a PU component that fits perfectly with the Dunlop Purofort boots

Color: Black
Size:
37
38
39
40
41
42
43
44
45
46
47
48
| | |
| --- | --- |
| Country of origin: | EU |
| Gender: | Unisex |
Data according to manufacturer. Errors and changes reserved.
Manufacturer "Dunlop"
Dunlop Rubber Boots - The work boot for every challenge
The high-quality Dunlop rubber boots and safety boots are perfect for everyday Work. The certified safety boots provide optimum protection against potential hazards at work, on the construction site or in the Stable. Thus, a Dunlop boot is the optimal safety boot for agriculture, construction, gas, oil and mining as well as for the food processing Industry.
Dunlop quality boots - developed, produced & tested on our own
Dunlop Protective Footwear develops and produces all safety boots and can therefore influence all Processes. Despite the appealing and functional look, the real difference in Dunlop rubber boots is hidden Inside. The material composition according to special recipe is specially adapted for each application and thus offers best working conditions and optimum Protection.
Comfort and safety in agriculture - rubber boots for 7 days a week
In agriculture, there are long days in cold, wet and dirty Conditions. In the stable, at the farm or in the pasture, you are always in danger of slipping, falling or being injured in any other Way. The Dunlop rubber boots help to minimize these Dangers. Wearing comfort is especially important when the boots are worn 7 days a Week.