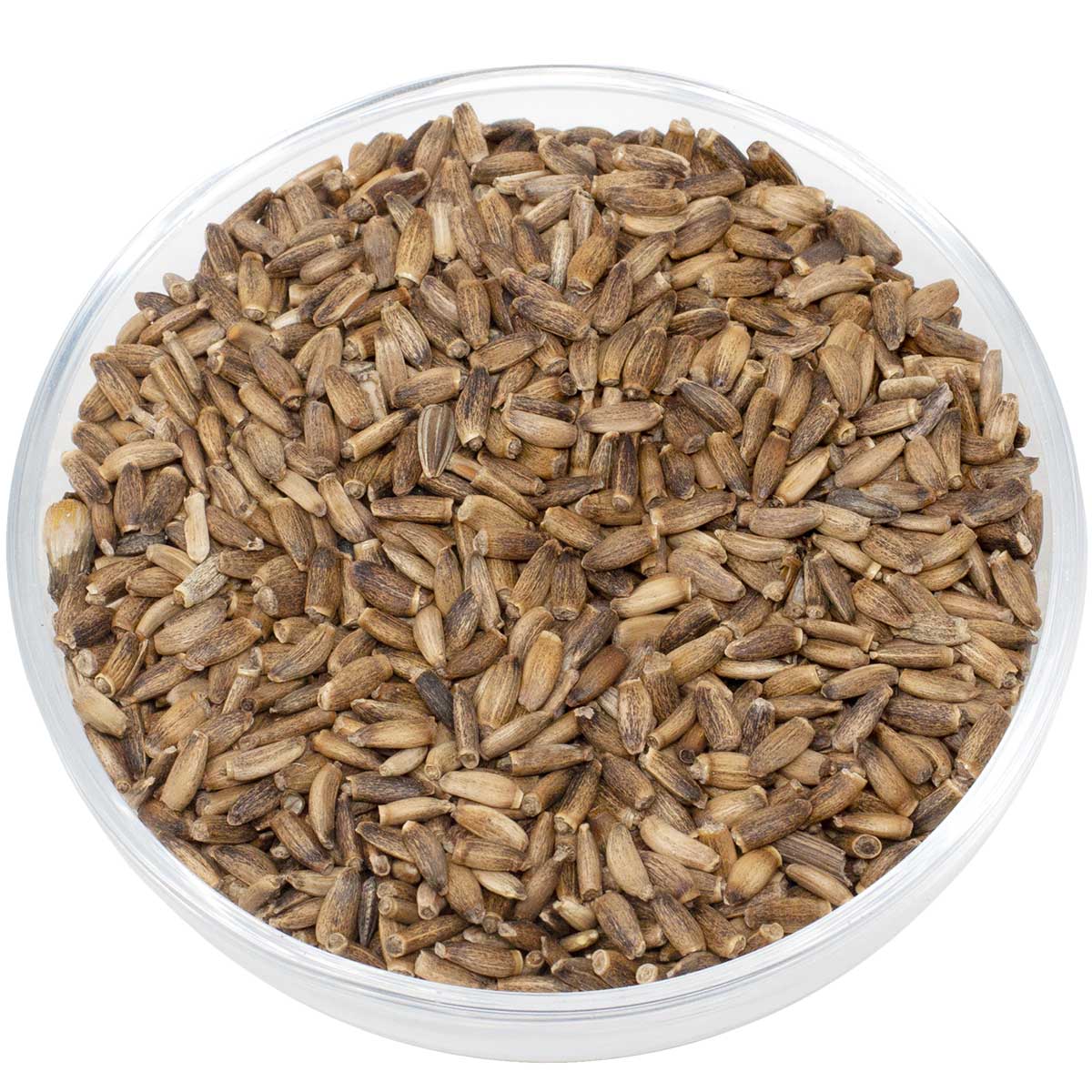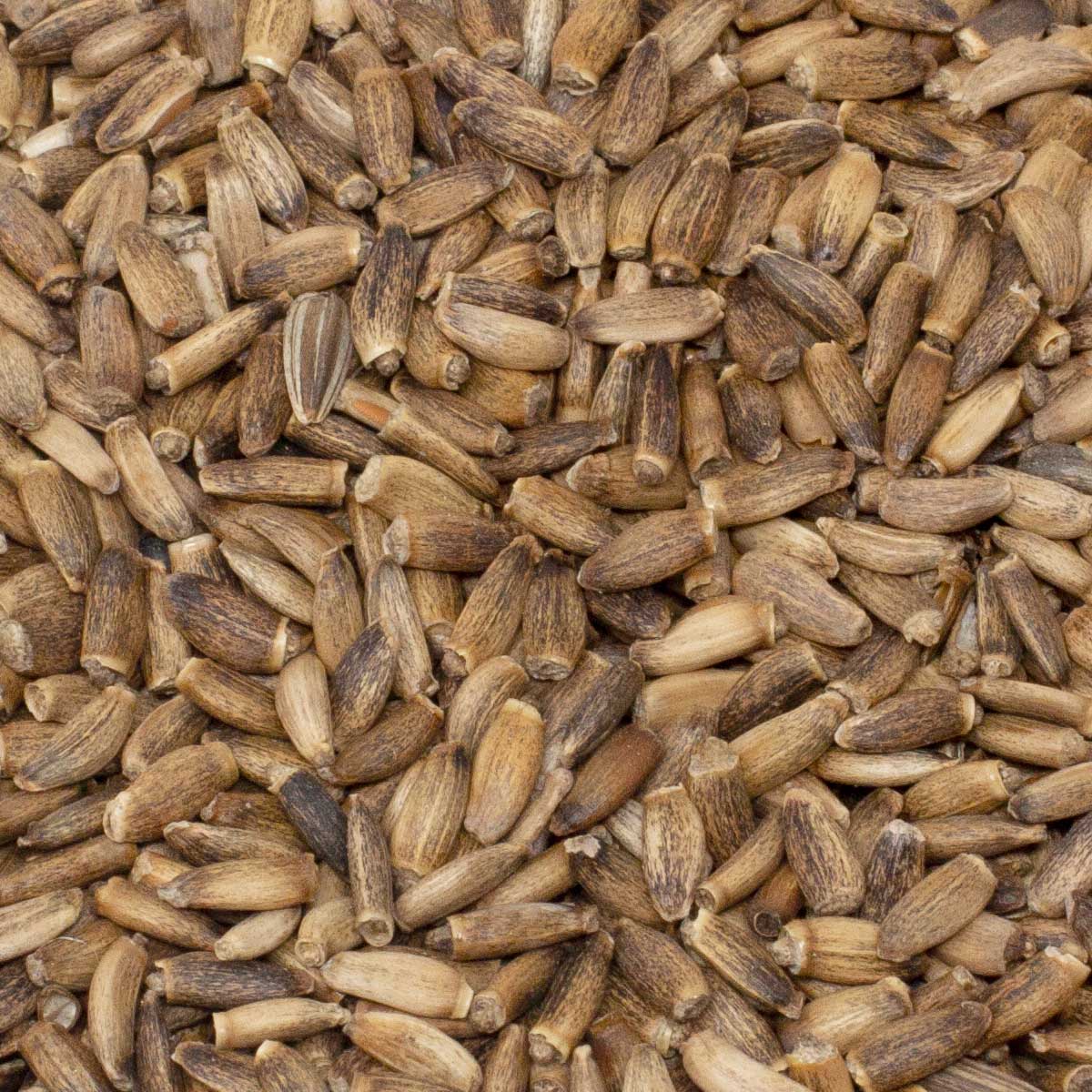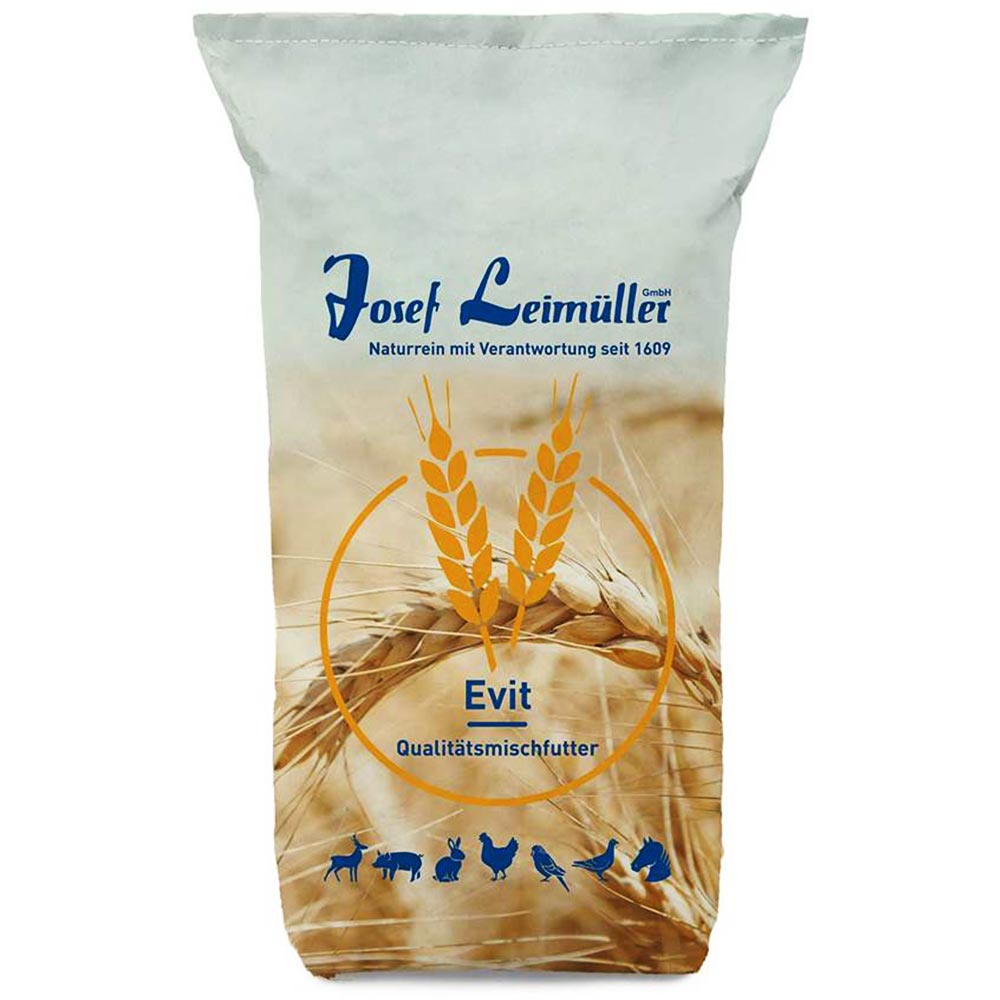 Picture similar to product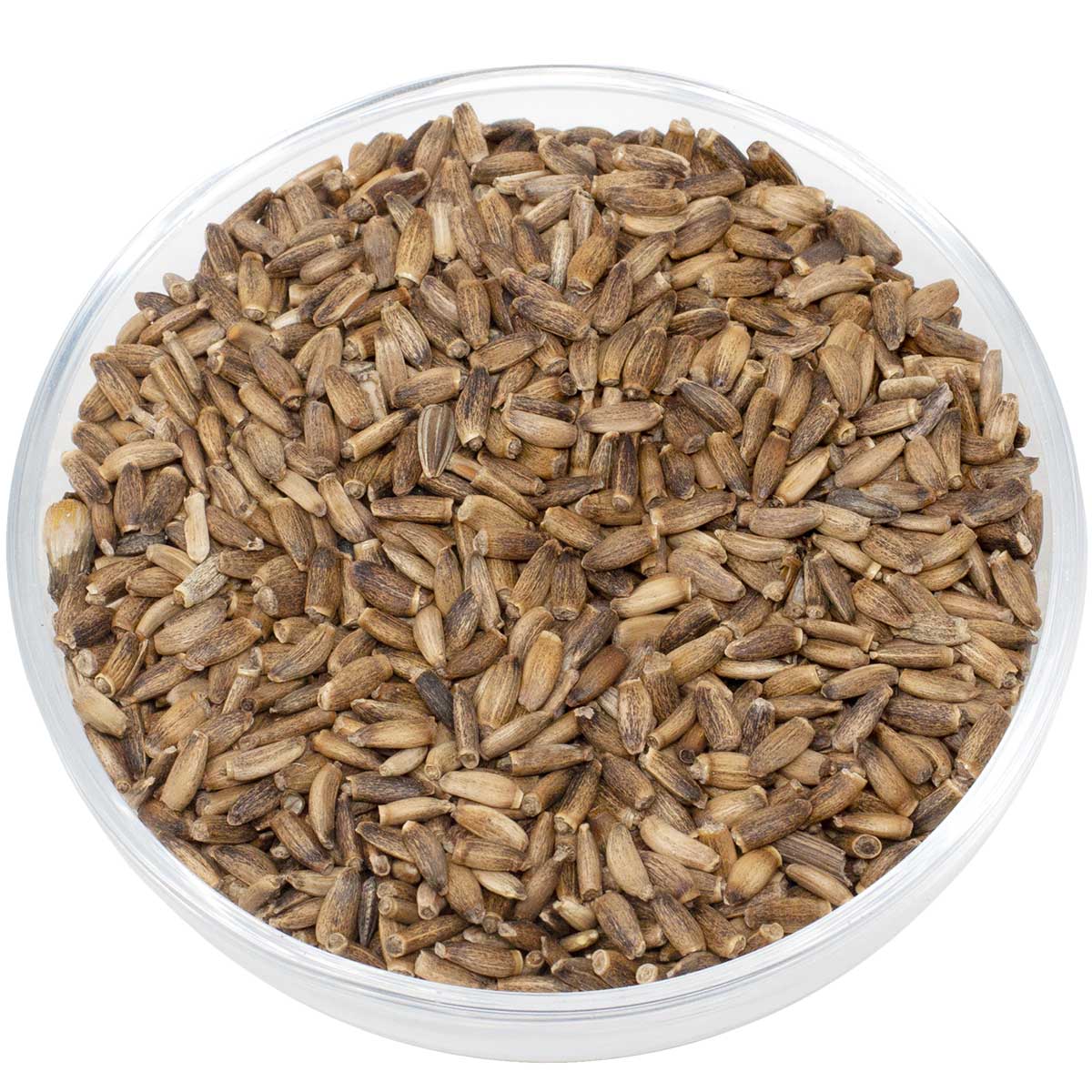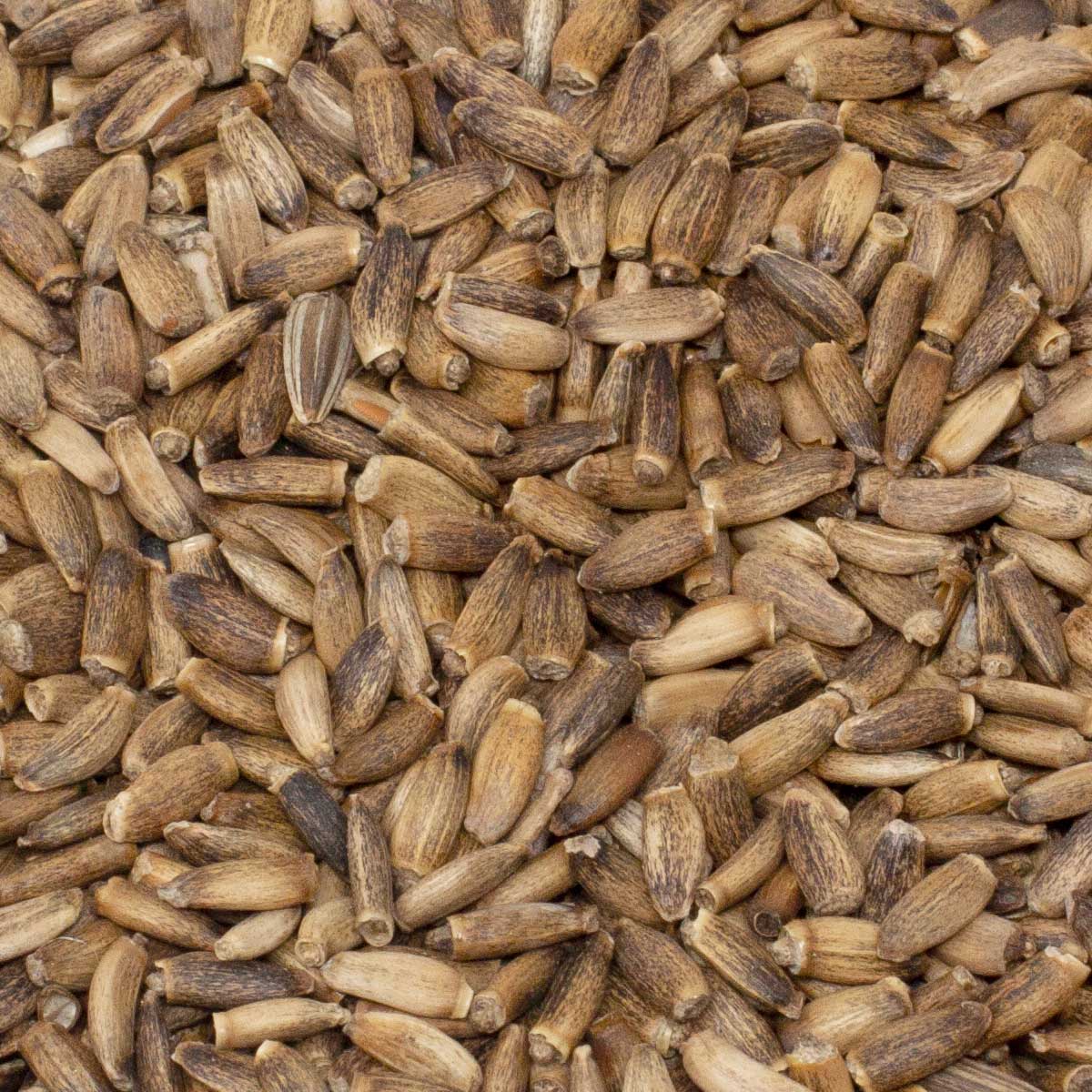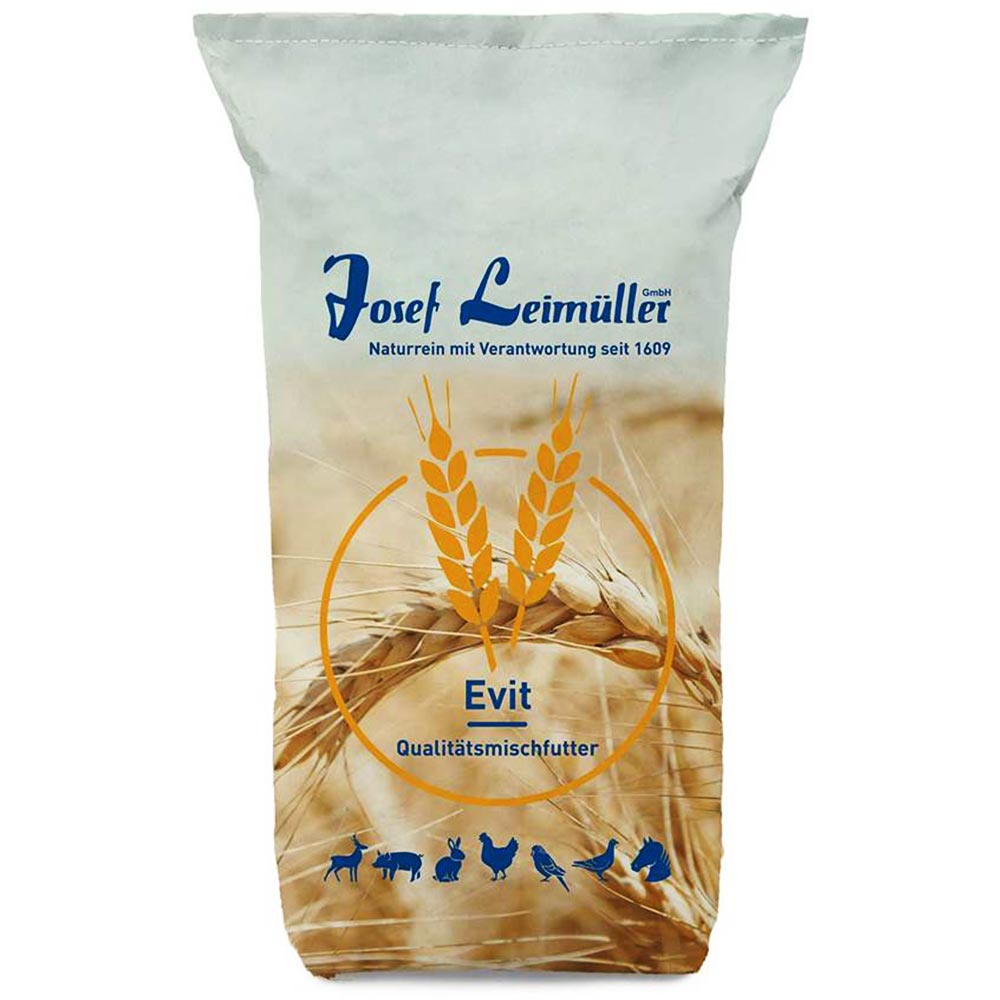 Leimüller Milk Thistle Seeds whole 2 kg
€31.99*
Content:
2 Kilogram
(€16.00* / 1 Kilogram)
Over 500 available
Available, delivery time: 1-3 days
Buy this product to earn 2 loyalty points!
Product number:
19731-001
Leimüller Milk Thistle Seeds whole 2 kg in a nutshell:
Natural liver remedy for horses, dogs, cats & birds
Natural detoxification and formation of new liver cells
Supports Regeneration
Strengthens the defences
Natural product from Austria
Product information
Leimüller Milk Thistle Seeds whole - Natural Liver Remedy with Great Effect
Milk thistle is the ultimate liver plant! Mixed into the basic feed, the small miracle seeds are ideal for horses, dogs, cats & birds.
Leimüller milk thistle seeds are a natural liver remedy and suitable as individual feed for horses, dogs and cats. Milk thistle seeds contain a high concentration of silymarin and this strengthens the liver in its natural function, ensures natural detoxification and the formation of new liver cells. The substance also has an antioxidant, anti-inflammatory, cholagogue and anti-scarring effect and supports the body's defences and regeneration.
Feeding milk thistle seeds is a good thing, especially for horses that are fed a high-protein diet (oats, grass, silage). A diet that is permanently rich in protein causes a lot of ammonia to enter the horse's body, a cell toxin that can destroy liver cells in large quantities. A diet that is too fatty and excessive also puts a strain on the liver.
The small miracle seeds are also the ideal food for dogs, cats & birds to strengthen the liver and the immune system. The high-quality fat contained additionally ensures a good energy supply for carnivores.
At a glance:
Natural liver remedy for horses, dogs, cats and birds.
Antioxidant, anti-inflammatory, gallbladder stimulant & scar Inhibitor
Supports Regeneration
Strengthens the immune System
Natural detoxification and formation of new liver cells
Perfect for a healthy liver diet
Sturdy, tear-proof paper sack
Natural product from Austria
Ingredients:
23% crude protein, 28% crude oils and fats, 8% crude fibre, 2% crude ash
Feeding instructions:
Horses: approx. 10 - 20 g / day
Dogs: approx. 0.5 - 1 g / day
Cats: approx. 0.5 g / day
Rabbits: approx. 0.5 g / day
Small rodents: approx. 0.5 g / day
Storage:
Store the straight feed in a hygienic, dry, dark and cool place. Protect from direct sunlight.
Type of feed:

feed materials

Country of origin:

Austria

Structure:

Whole grains

Animal species:

Cat

, Dog

, Horse

, Pony
Data according to manufacturer. Errors and changes reserved.
Manufacturer "Leimüller"
High-quality animal feed for domestic, useful and wild animals from Austria
The EVIT Leimüller animal feed is manufactured with care in the own production plant, controlled and only best ingredients are Used. Years of experience in animal feed production guarantee perfectly adapted to the animal pet Food.
Highest feed quality through strict quality controls and raw material selection
The high-quality feed mixes from Leimüller rely on a strict selection of raw Materials. Strict quality controls in our own laboratory as well as at external inspection points ensure a consistently high feed Quality. During production, all raw materials undergo special purification stages, which are applied to the respective raw Material.
Feed safely - guaranteed GMO-free!
Leimüller feed contains no genetically modified raw Materials. The strictly controlled raw materials are predominantly sourced from local Farmers. Raw materials that do not grow in Austria are exclusively sourced from experienced partners, with whom a good and trusting cooperation has existed for many Years.