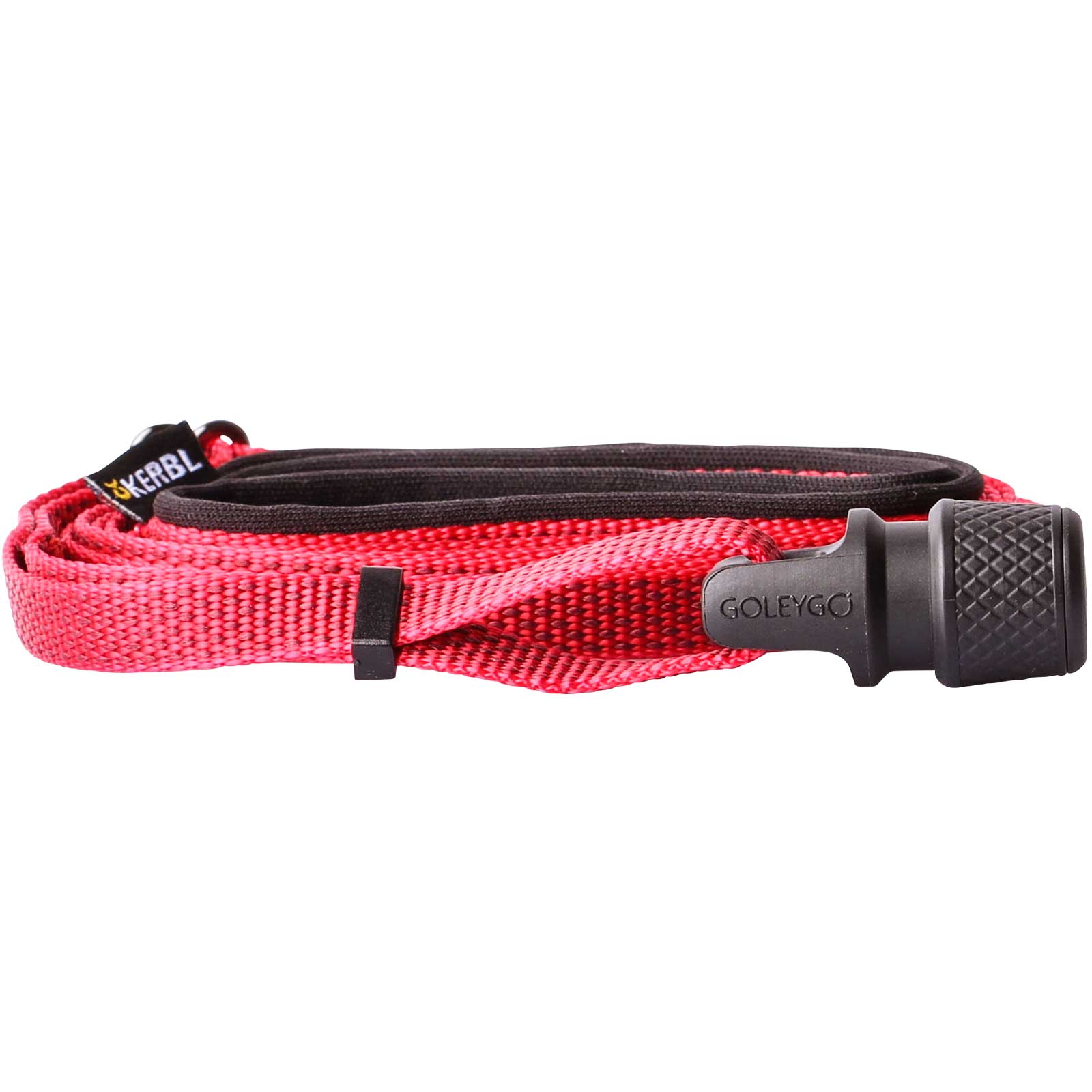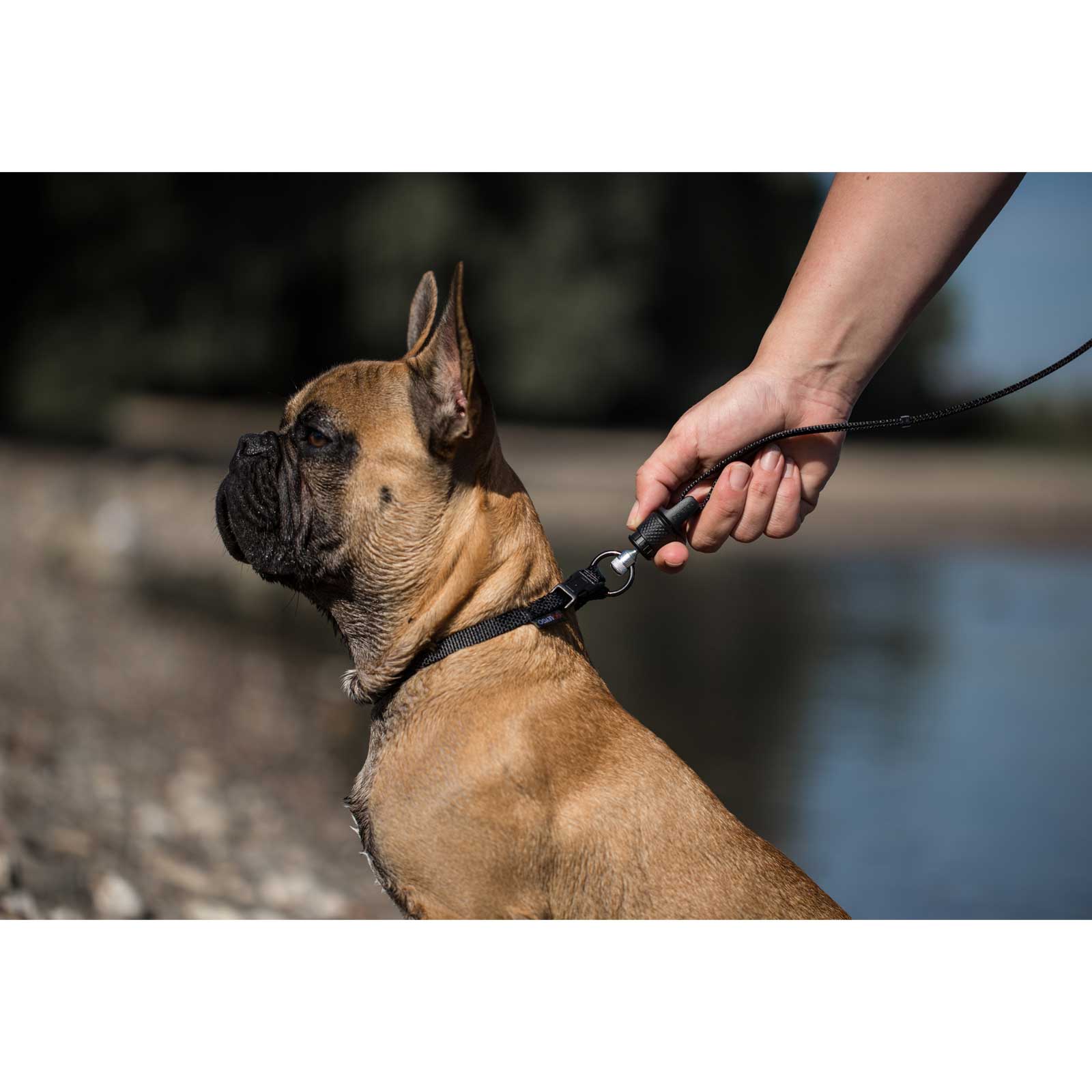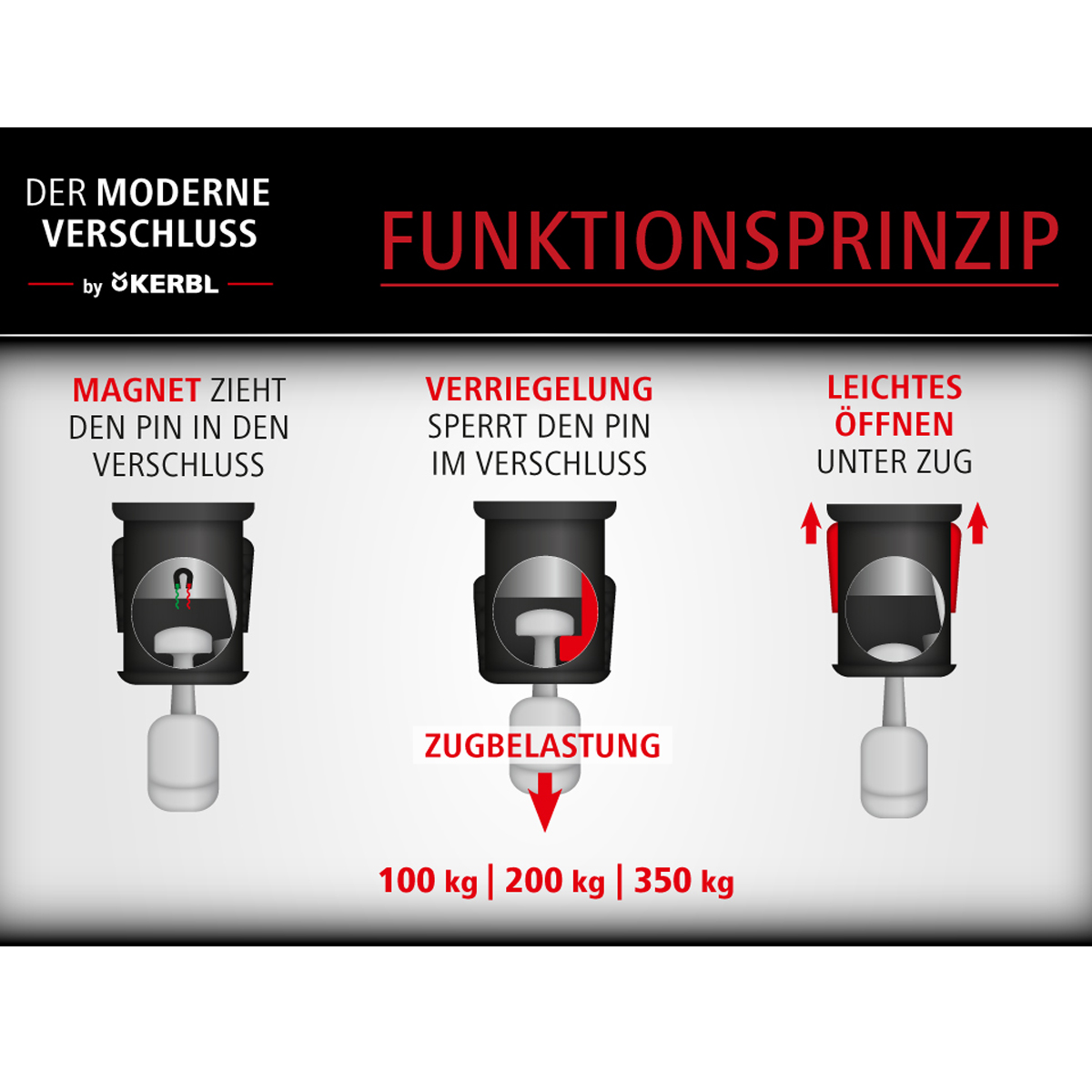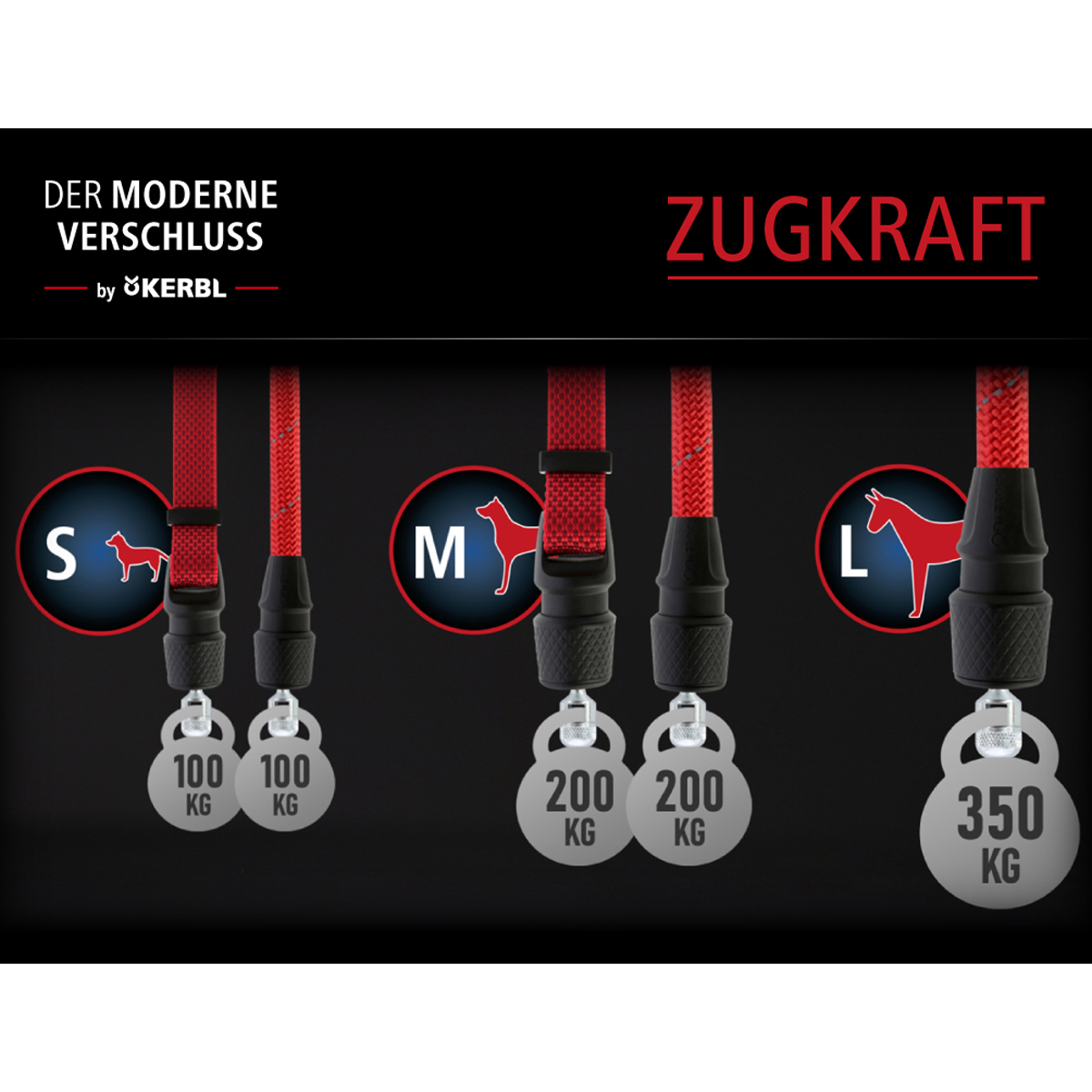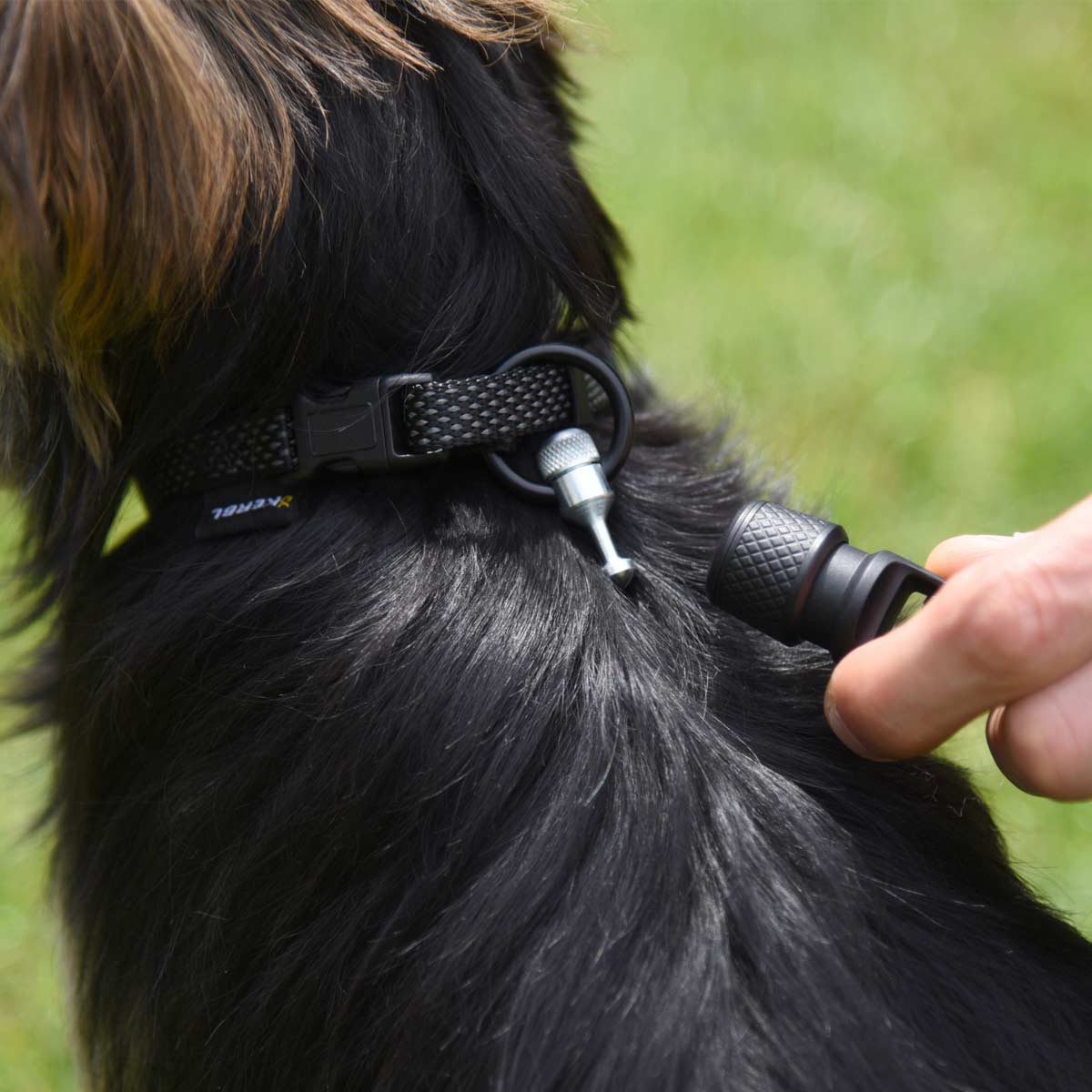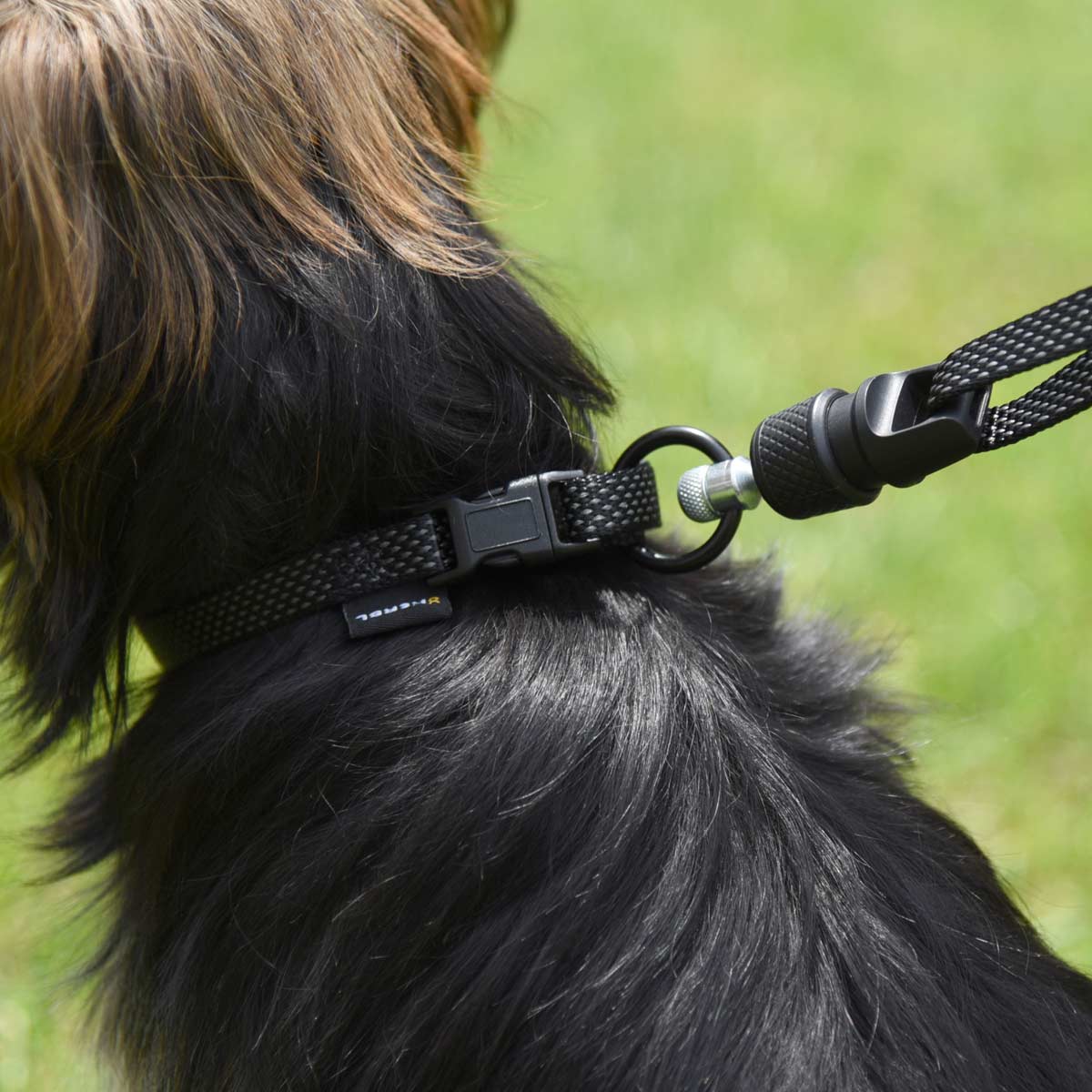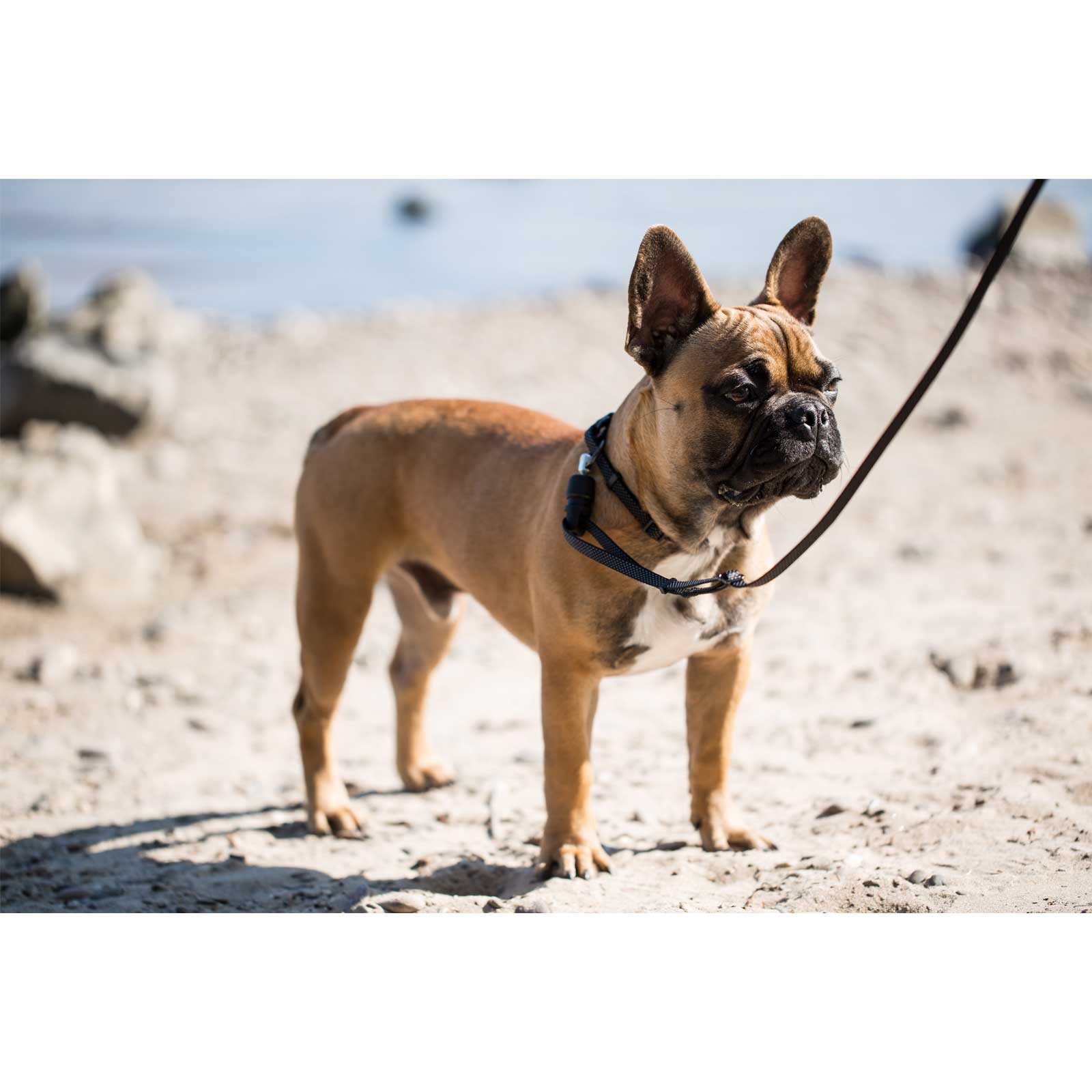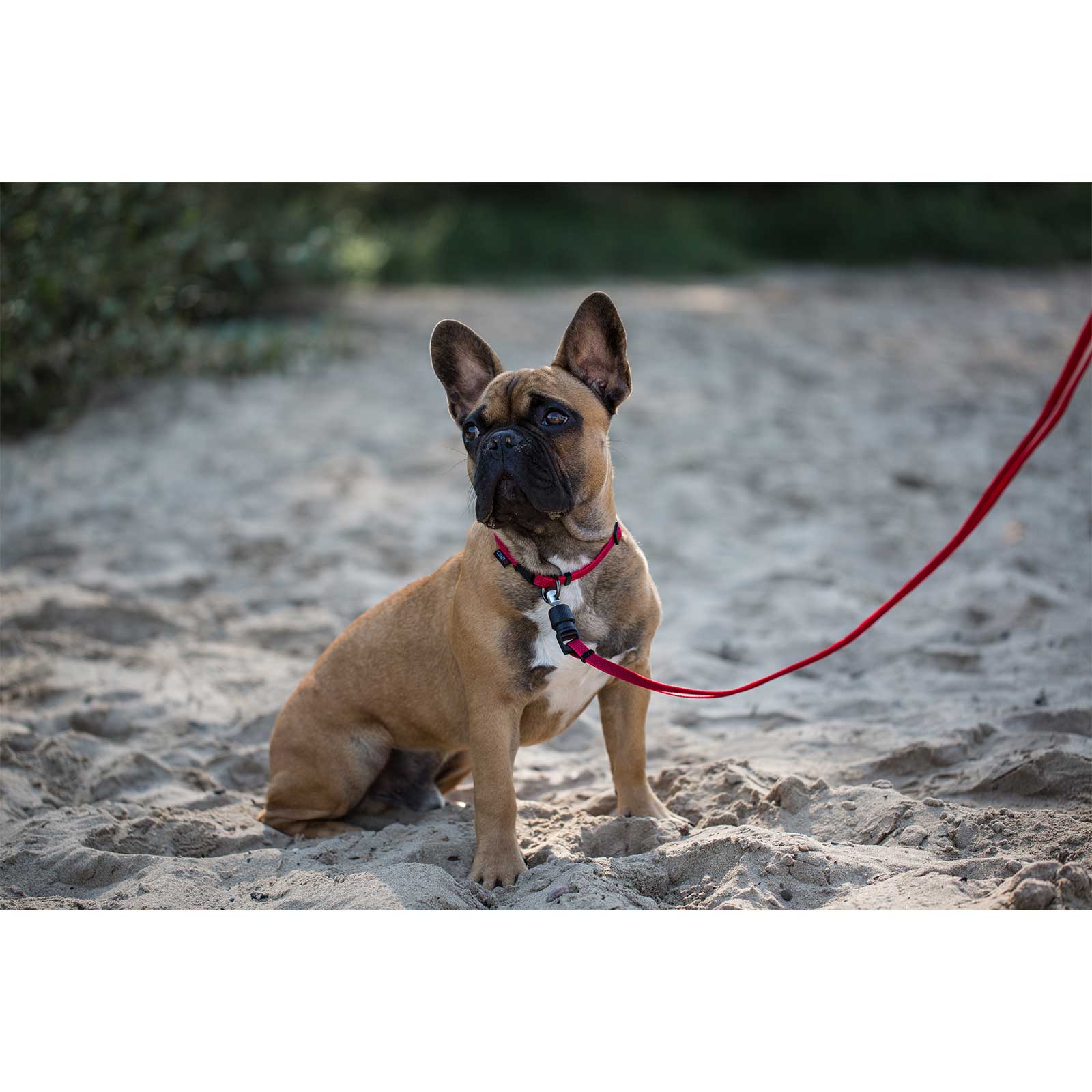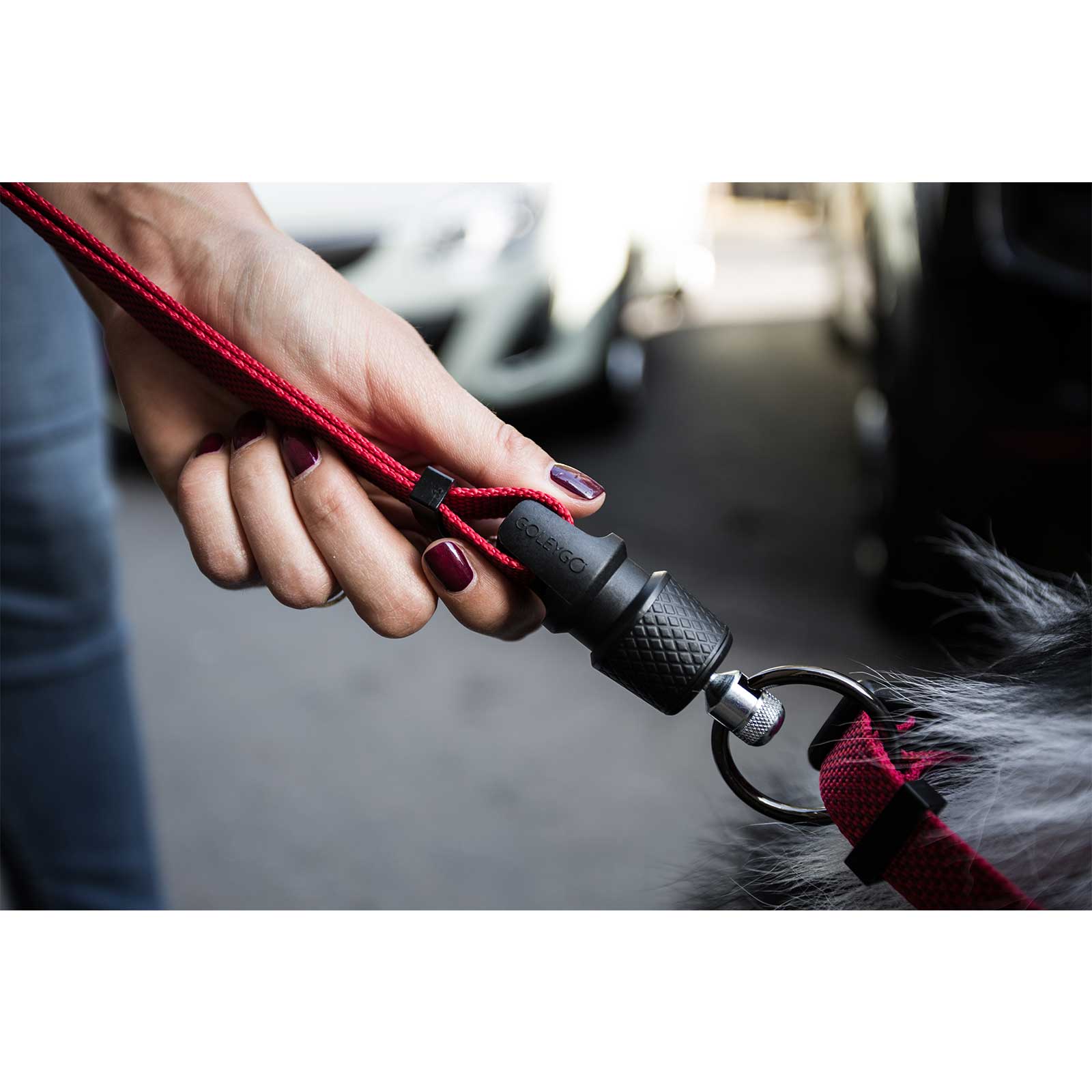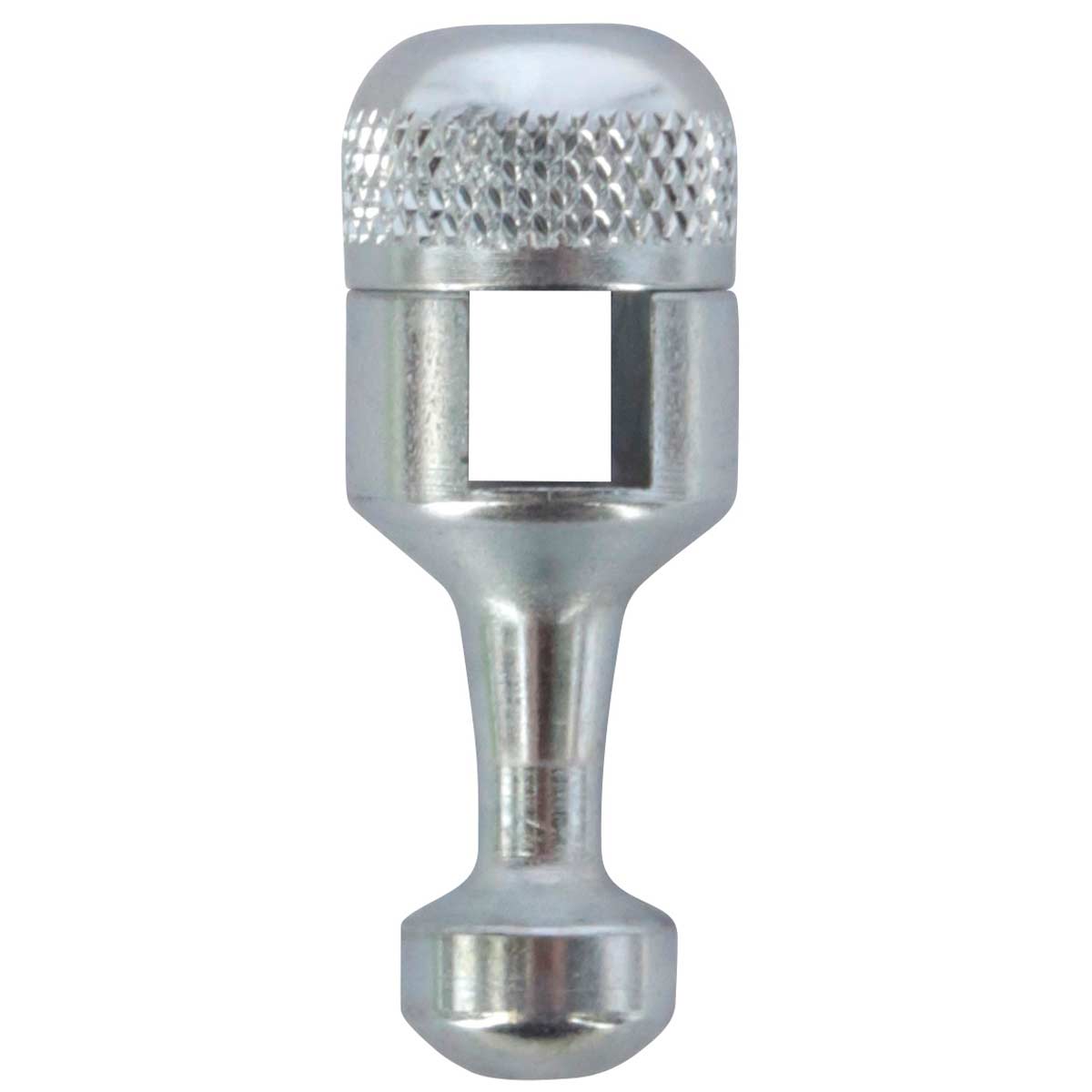 Picture similar to product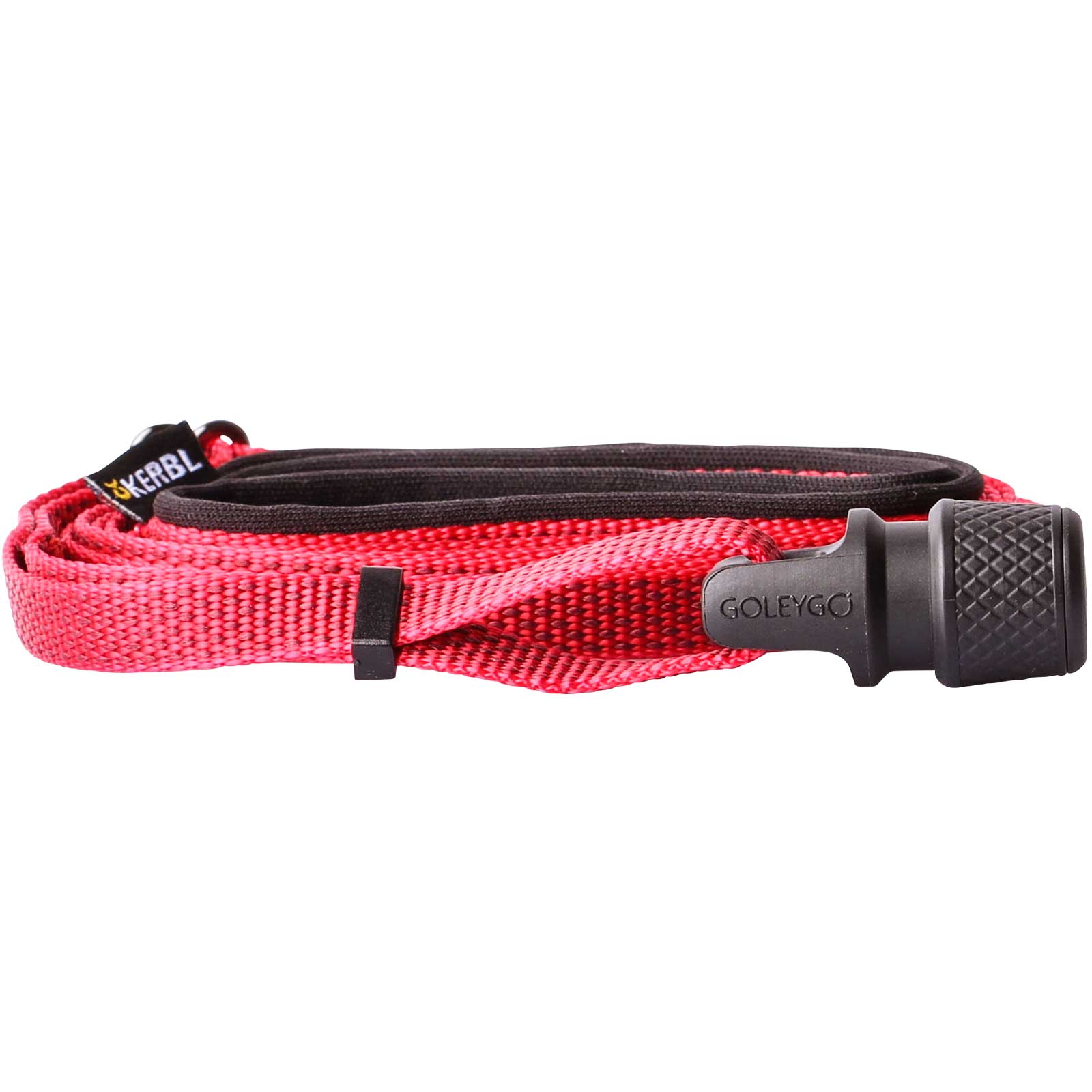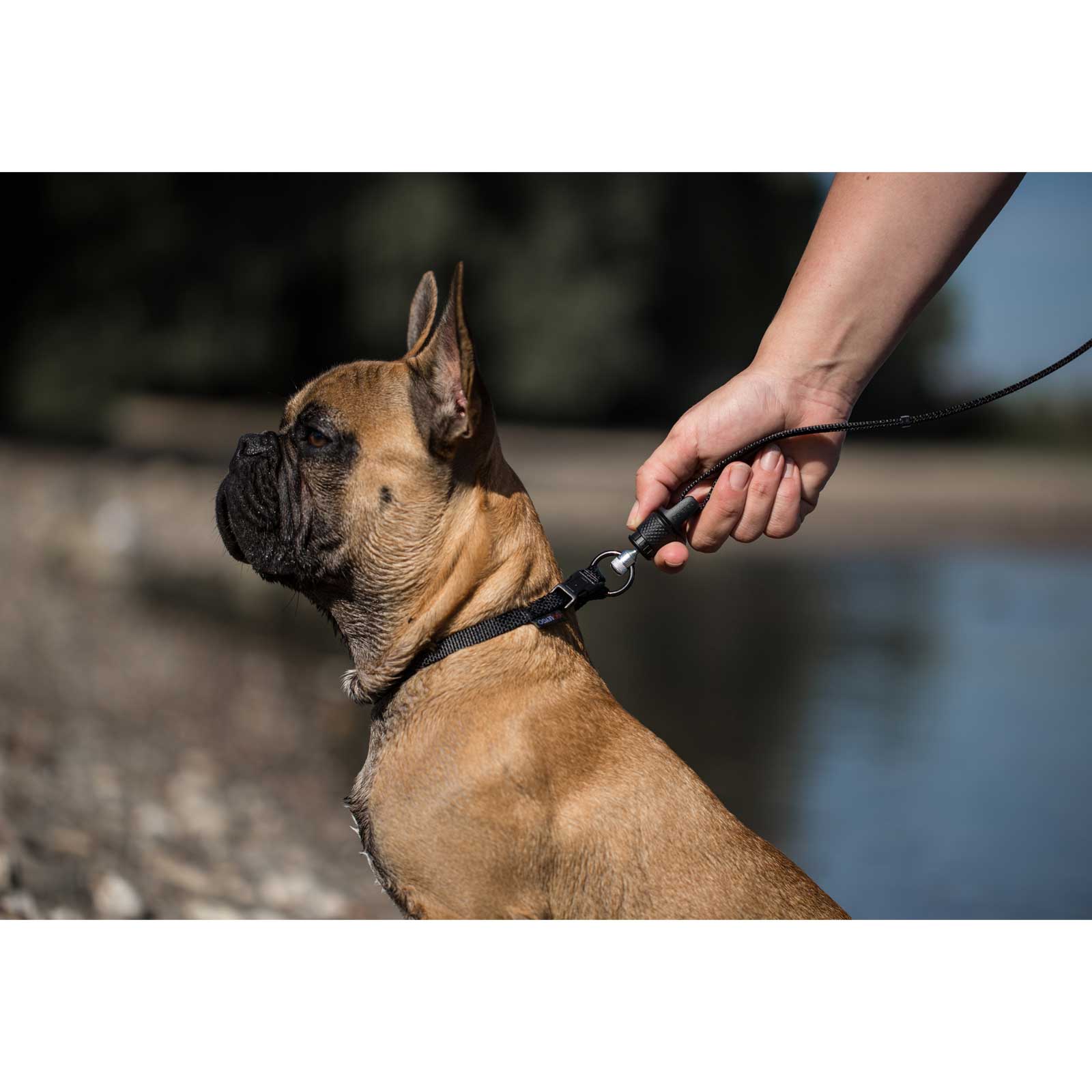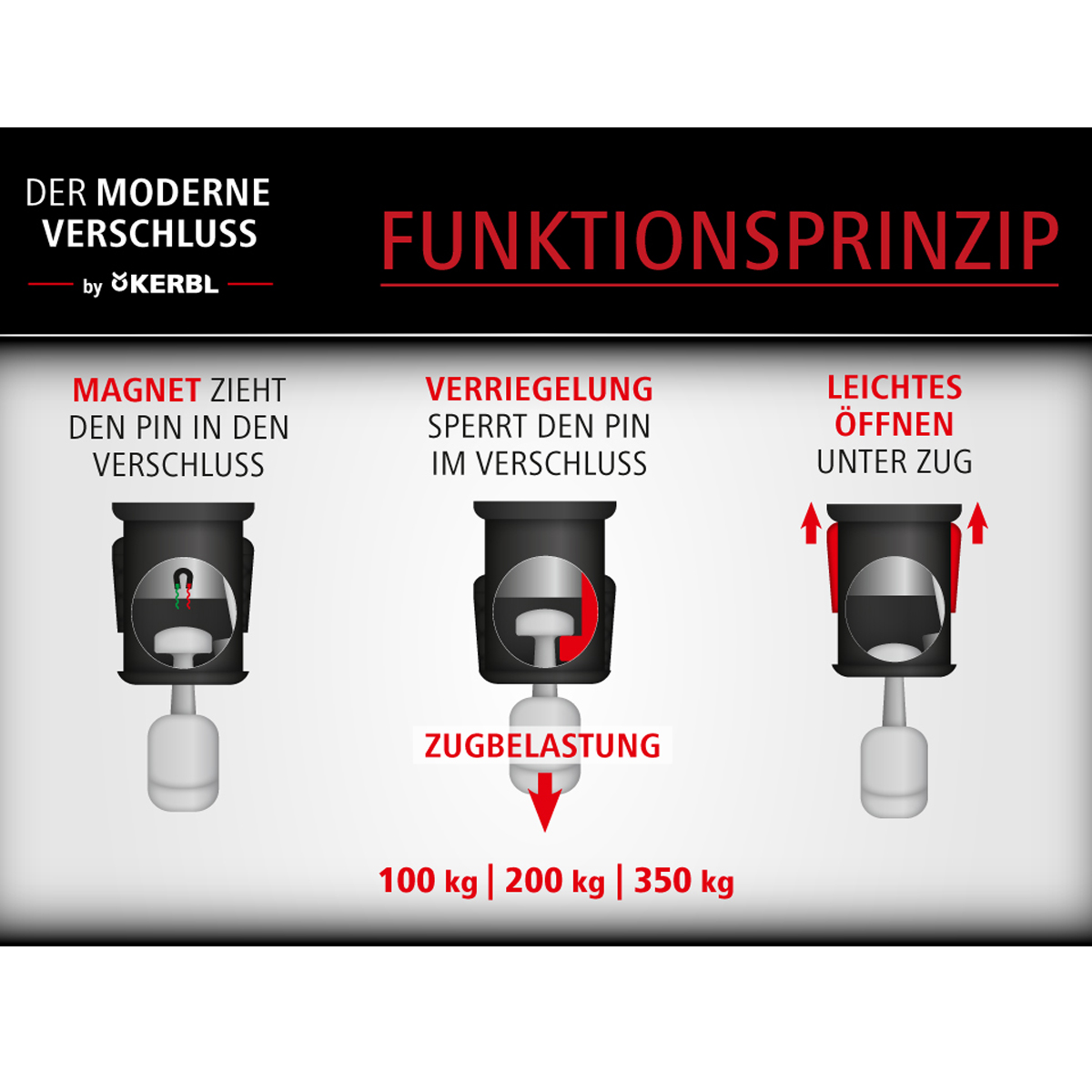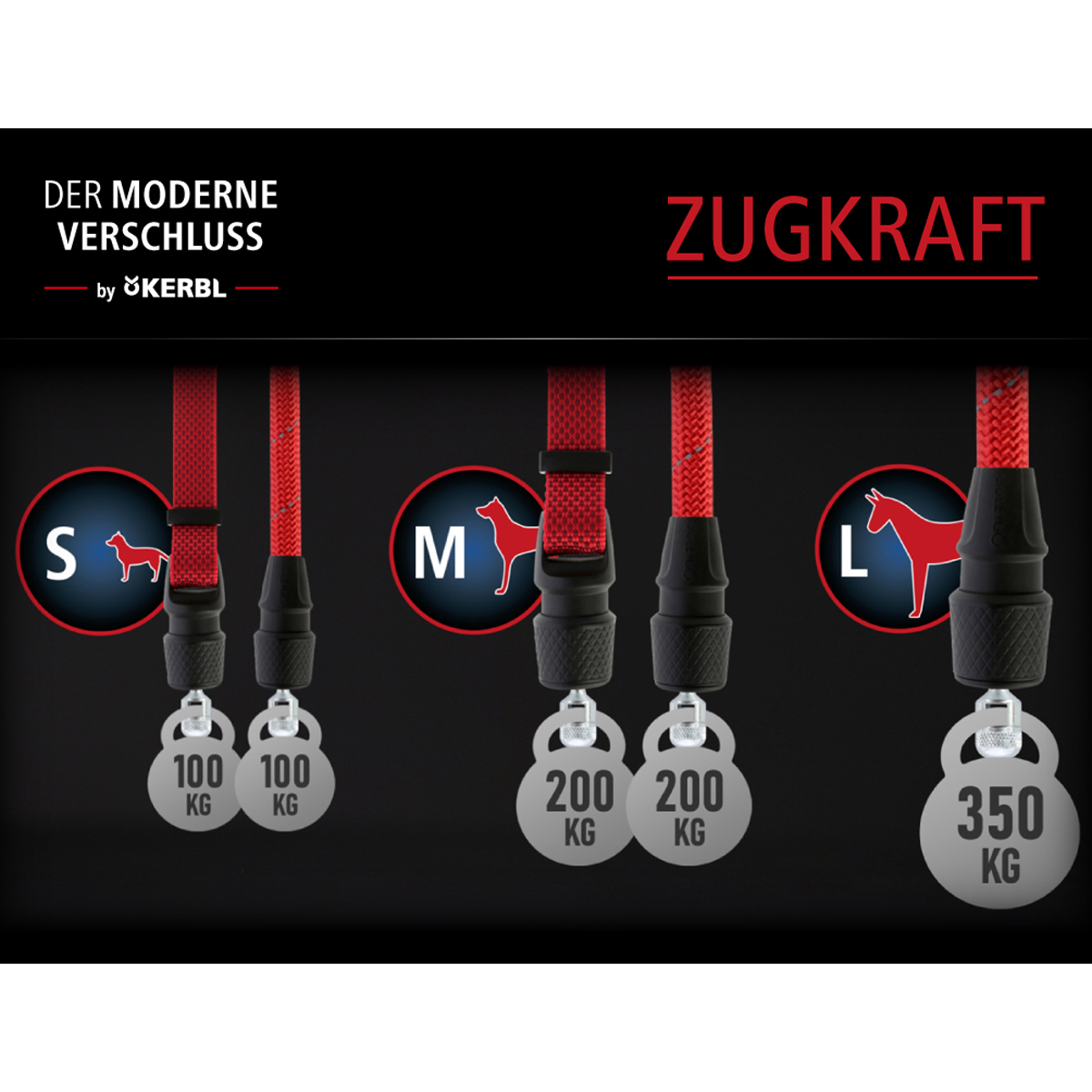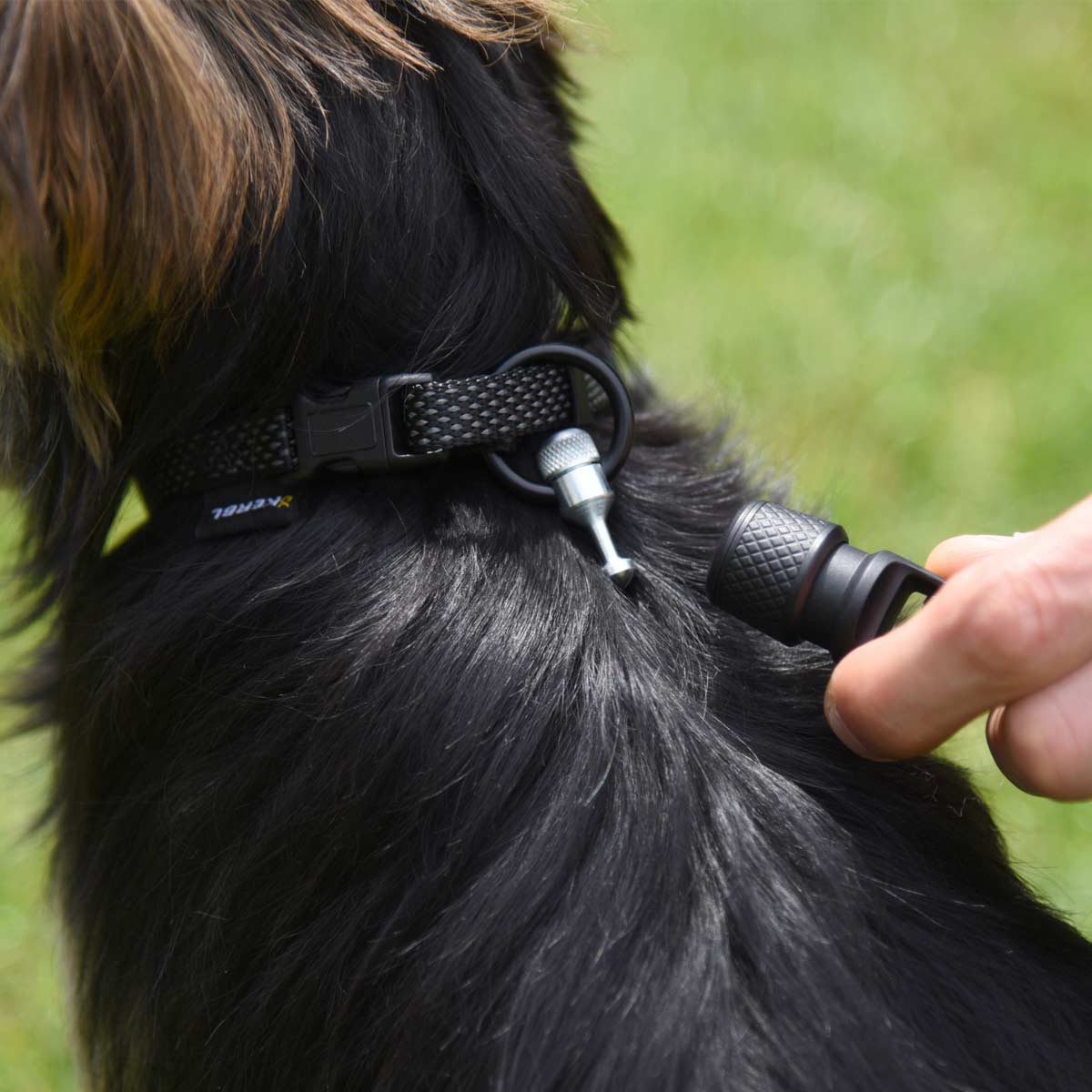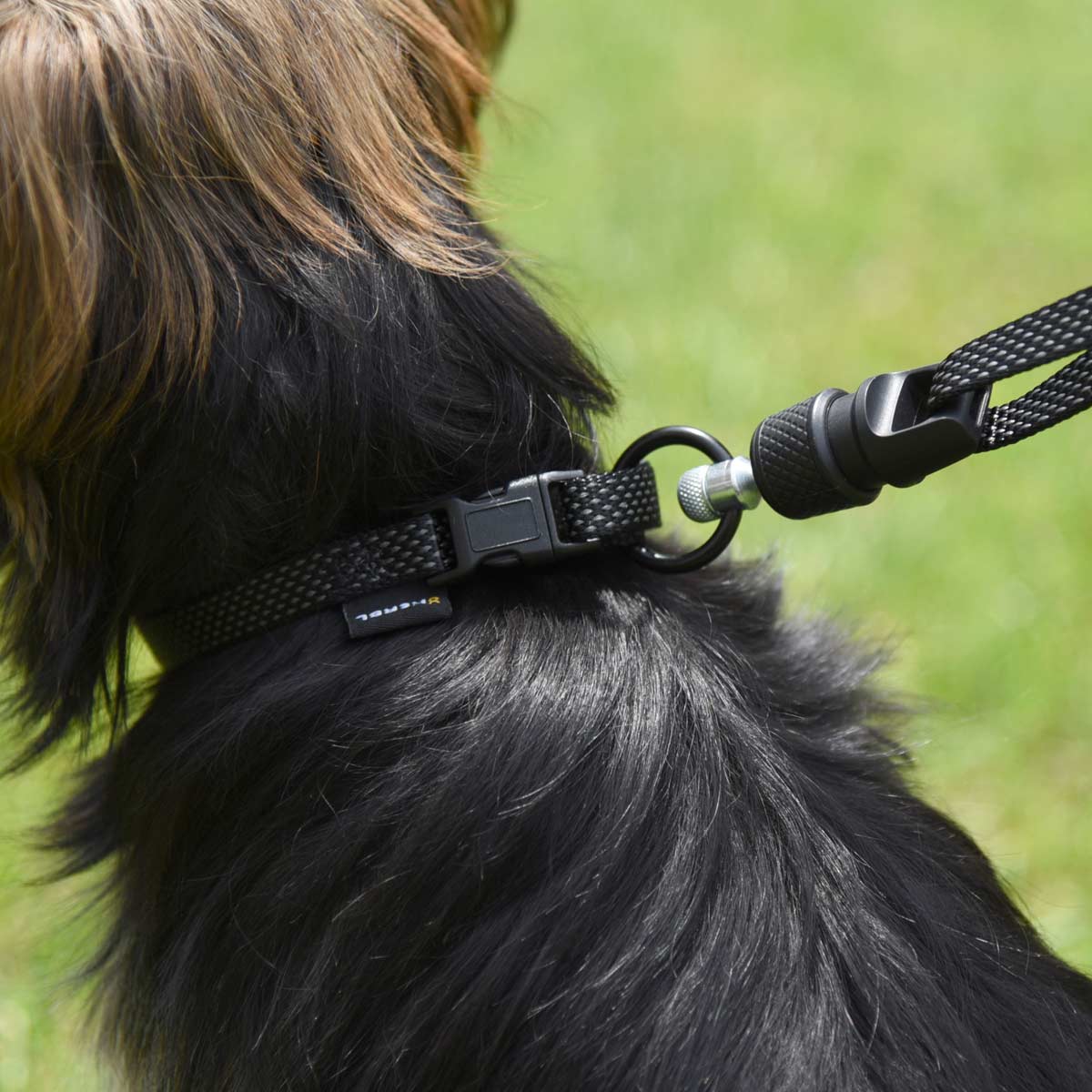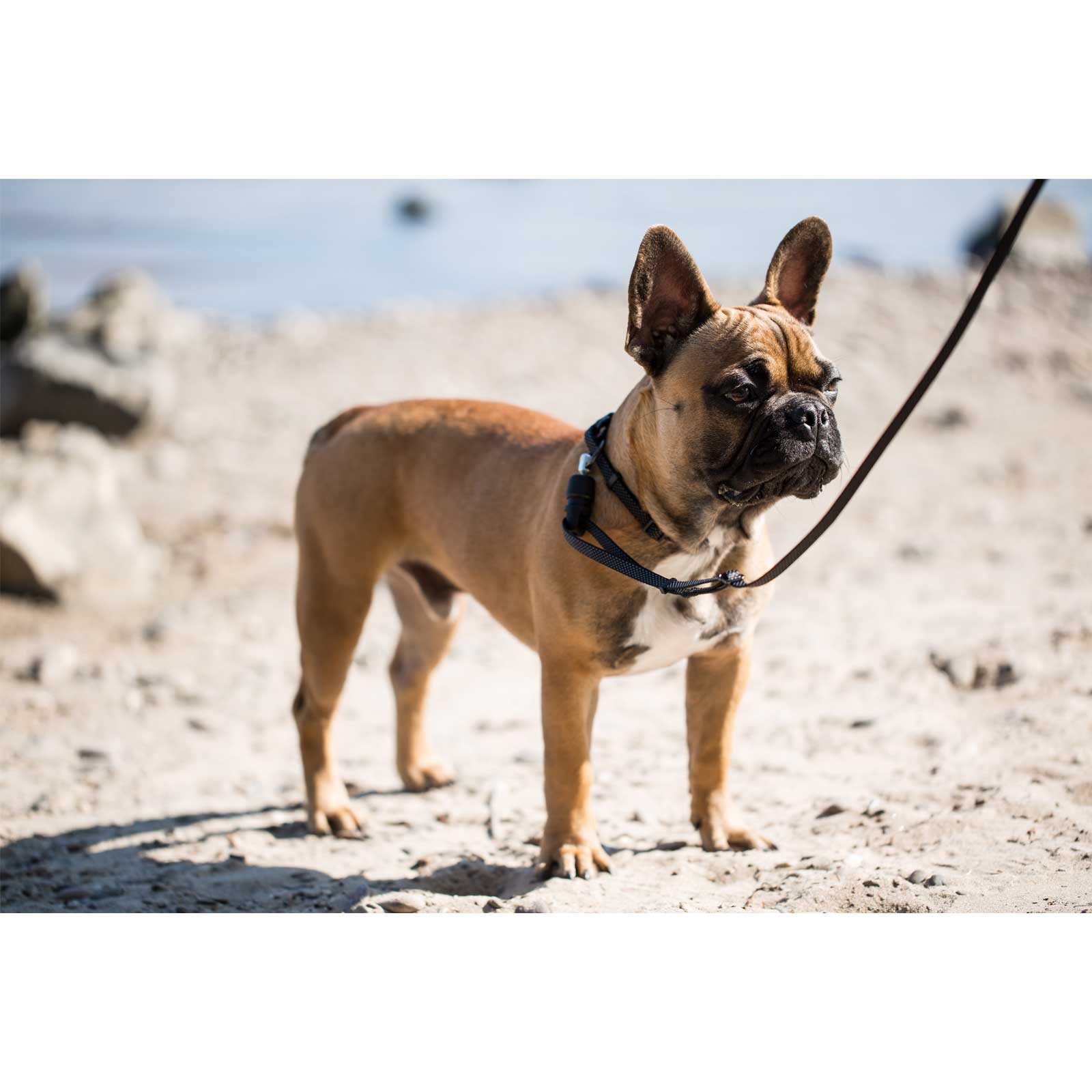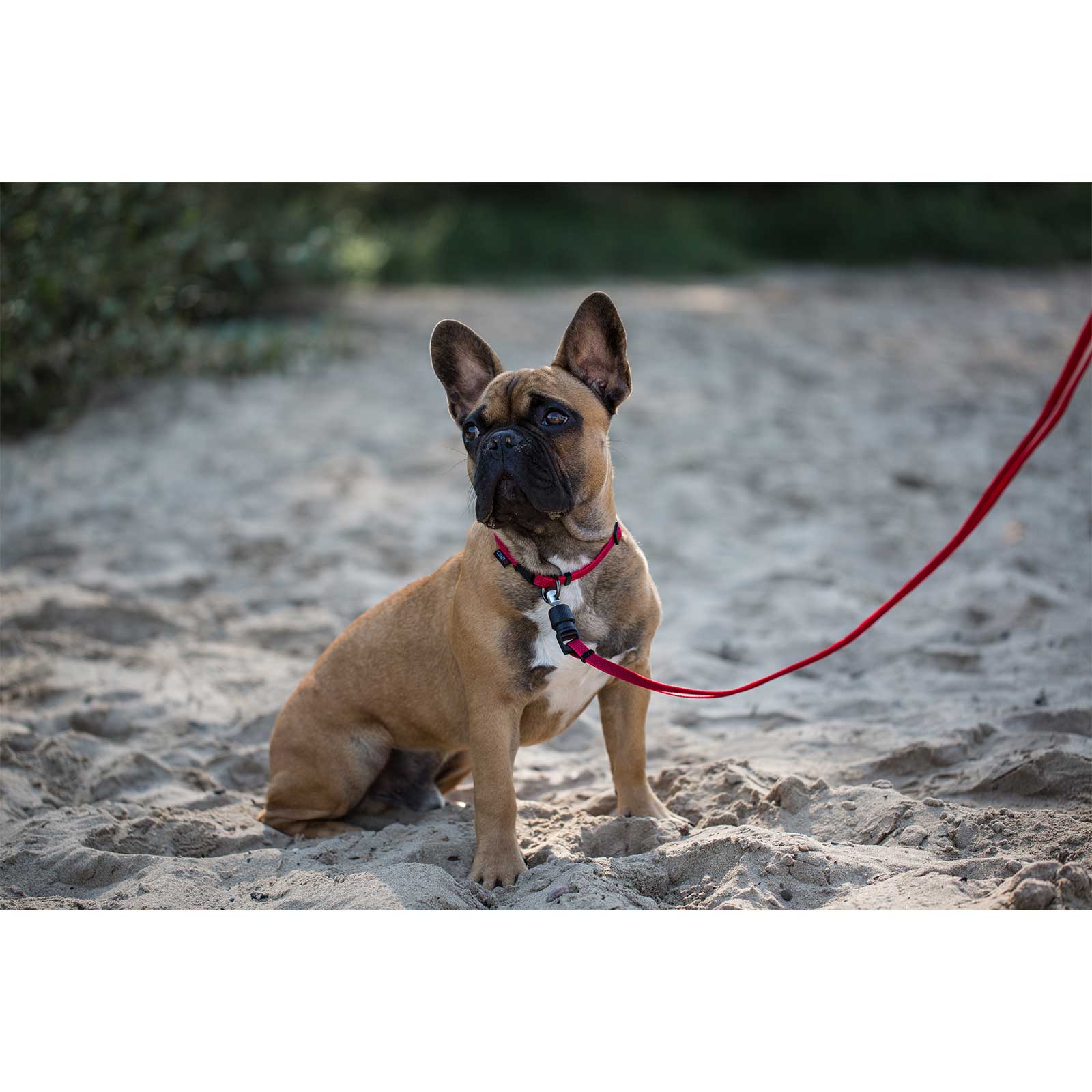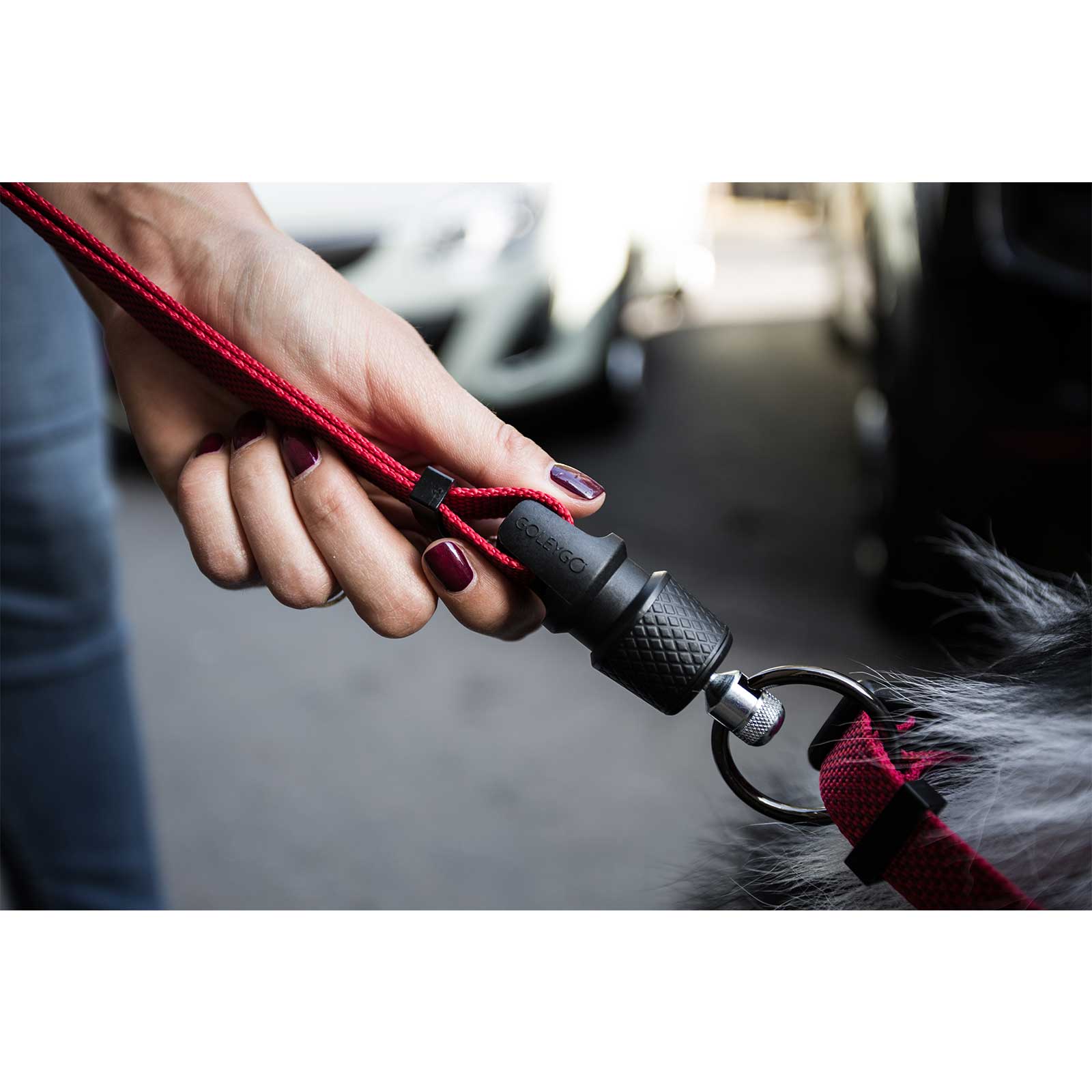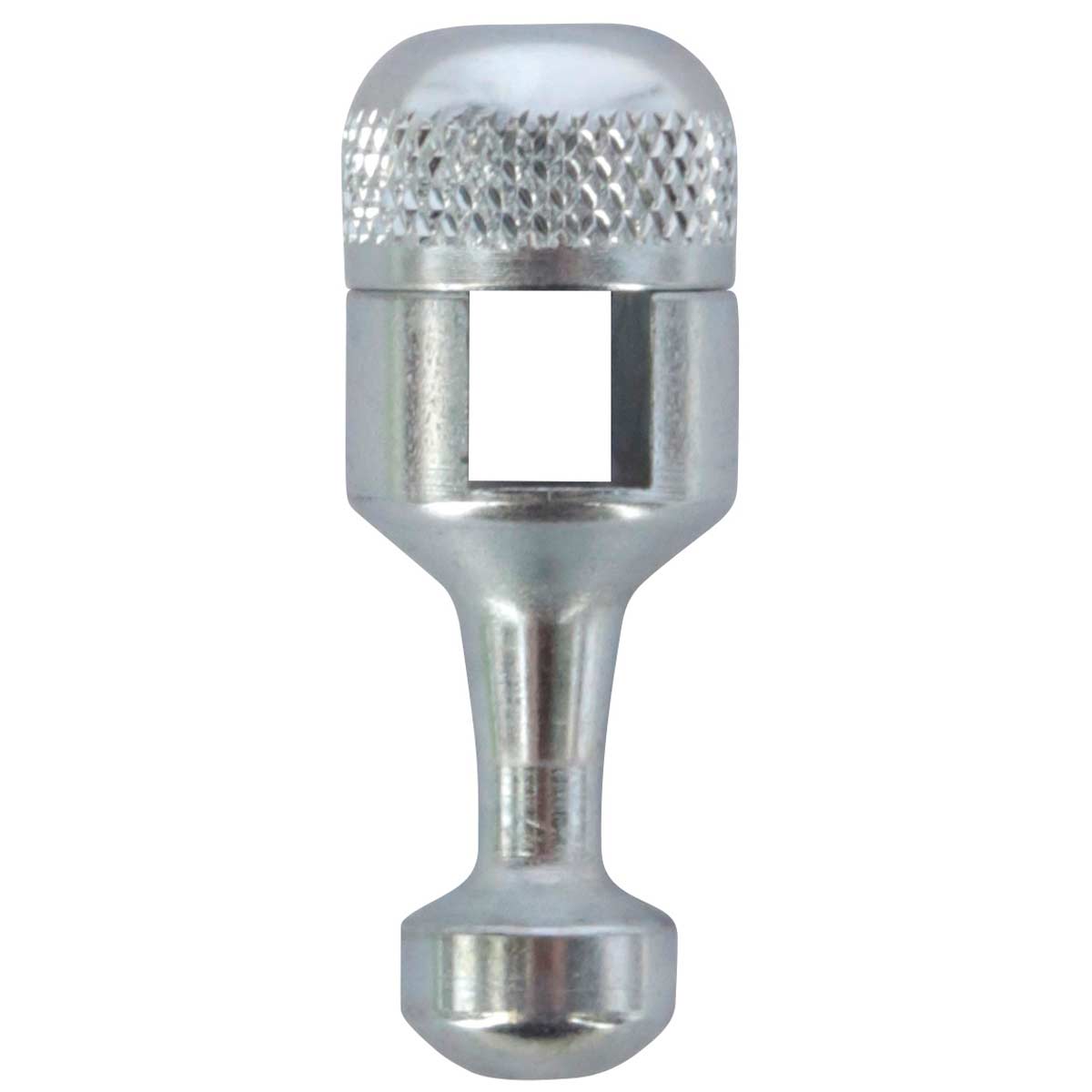 GoLeyGo 2.0 Leash Flat incl. Adapter-Pin M - up to 60 kg red
€11.99*
%
€13.99*
(14.3% saved)
Available, delivery time: 1-3 days
Buy this product to earn 1 loyalty points!
Product number:
23743-004
GoLeyGo 2.0 Leash Flat incl. Adapter-Pin M - up to 60 kg red in a nutshell:
Innovative one-hand system
Fast and safe connection and detachment
Length: 140 - 200 cm (infinitely adjustable)
360 ° rotatable
Ball Pen-magnet combination
Incl. adapter pin for existing harnesses
Product information
GoLeyGo 2.0 Leash Flat - The innovative closure system
The dog can be detached with just one hand! This is made possible by the innovative GoLeyGo dog leash with its patented magnetic closure.
The GoLeyGo dog leash with the patented 2.0 locking system provides a great alternative to a dog leash with conventional snap hooks. The innovative ball-and-stick-magnet-combination combines dog leash and collar or harness. With just one click, the dog can be detached from the leash and then leash again. The leash consists of a high-quality, robust and 2-color nylon strap, which is water and dirt-absent. The wrist strap is lined with a soft synthetic material and ensures a pleasant grip. With the included adapter pin, the GoLeyGo dog leash flat can be perfectly combined with your existing harness. The leash is infinitely adjustable (140 - 200 cm) and available in different widths.
Overview:
Patented ball-pin magnetic locking system
Fast and safe connection and detachment
Length: 140 - 200 cm (infinitely adjustable)
Including adapter pin
Ball pin rotatable through 360 °
High quality and robust workmanship
Hand-loop lined with soft synthetic material
Water and dirt repellent
Color:
Size:
S (10 mm, for dogs up to 15 kg)
M (20 mm, for dogs up to 60 kg)
Delivery:
1 x GoLeyGo Leash Flat
1 x adapter pin (ball pin)
Animal species:

Dog

Animalsize:

Big dogs

, Middle dogs

Closing systems:

magnet lock
Data according to manufacturer. Errors and changes reserved.
Manufacturer "GoLeyGo"
GoLeyGo Horse & Dog - The new leash with magnetic closure
The innovative GoLeyGo magnet click system from leashes already inspires many pet Owners. Now available for dogs and horses Too.
Goleygo is the smart alternative to the well-known snap Hook. No more searching around where the snap hook has to be hooked Up. The classic dog leash variant with snap hook is rather cumbersome to handle and requires both Hands. With a clever ball pen magnet combination GoLeyGo connects leash and Collar. One person, intuitive, fast and with just one click the dog can be removed from the leash and leashed again!
Advantages of GoLeyGo:
Lash & off leash with only one hand
First lock system that can be detached under full load
A strong connection!
Great flexibility due to adjustable lines
Full freedom of movement due to ball Pin: um
360° rotatable
Smart design
The new GoLeyGo generation
The new GoLeyGo 2.0 has been improved and modified to create a product that meets the highest demands of pet Owners. The high-quality nylon leash is clearly more bite resistant and lies comfortably in the Hand. The very robust closure made of fiberglass-reinforced material withstands a dog weight of up to Max. 80 Kg. The self-cleaning concept of the magnetic locking system is with protected spring bearings Incl. salt water resistance in order to close safely even when soiled by sand and Soil. The high-tech fiberglass reinforced closure system with ferrite magnet sit äextremely light and robust at the same Time. The new leashes and ferrules can now be universally attached to almost any collar, harness and halter with the screw-on adapter Pin.
GoLeyGo Dog: Dog leash & collar with innovative magnetic snap closure
The unique system is available for dogs in different designs, colours and sizes, so there is a suitable combination for every Dog. In the large GoLeyGo range you can choose from a collar or chest harness with a normal leash or a roller Leash. The GoLeyGo collar is almost indestructible! It is made of durable nylon with a sturdy click closure and withstands even the heaviest Loads. The integrated ball pin is the link between collar and Leash: simply click into the magnetic lock! Breast harnesses distribute the pull optimally and are therefore particularly comfortable for the Dog. The GoLeyGo chest harness is made of durable nylon with sturdy click Fasteners. The straps are adjustable and easy to adjust to the size of the Dog. The integrated ball pin is the link between collar and Leash: simply click into the magnetic lock!Through the adjustable leashthe GoLeyGo leash offers greater flexibility! Regardless of whether the dog leash is held in the hand, wrapped around the hip or placed over the shoulder, GoLeyGo offers dog owners different holding and carrying Options. With the innovative magnet-click-system the dog can be put on and taken off in seconds! With roller leashes active dogs also get the freedom of movement they need on a Leash. The GoLeyGo Vario roller leash with a maximum length of 5 meters is made of durable Nylon. With the innovative magnetic click system, the dog can be put on and taken off in seconds!
GoLeyGo Horse: Halter & lead rope with magnetic lock
In addition to the previous variants for dogs, GoLeyGo is now also available in an extremely robust design for horses! Choose your elaborately crafted and detail-loving GoLeyGo horse halter from three different Colours. The GoLeyGo halter are already equipped with the original GoLeyGo adapter pin and therefore perfect with the GoLeyGo lead rope Kompartibel. The colour-matched design fittings and the beautiful colour combinations round off the appearance Perfectly. The halter is softly underlaid with synthetic rubber which is kind to the Coat.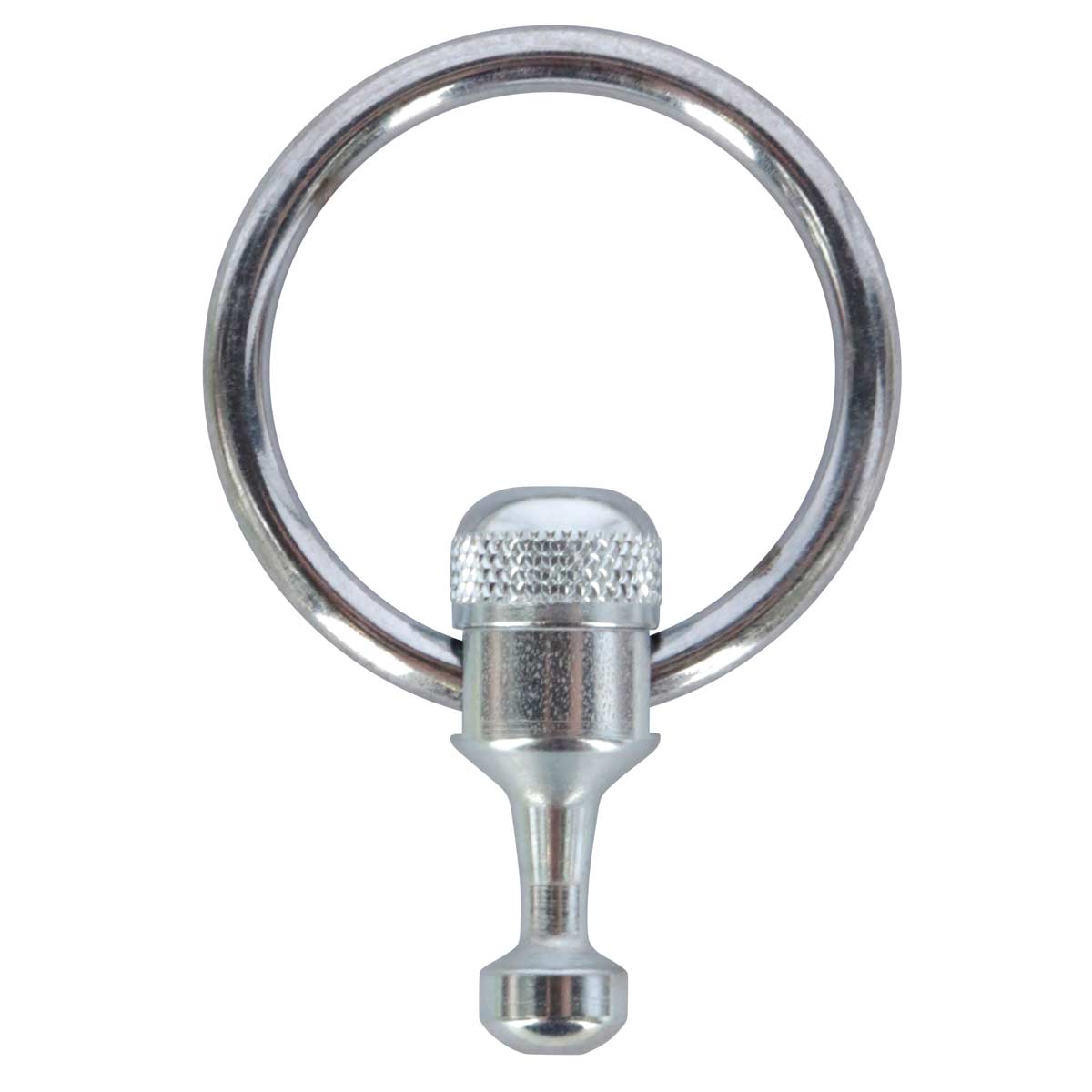 GoLeyGo Adapter-Pins dog collars / harnesses
GoLeyGo 2.0 adapter pin - for dog collars and harness Conventional collars and harnesses are conveniently equipped with the adapter pins for the GoLeyGo 2.0 closure system. By simply screwing on the metal ring, each collar and harness for the GoLeyGo 2.0 closure system becomes compatible. Overview: for use on existing collars and harnesses simple screws to the metal ring Size: S (for dogs up to15 kg) M (for dogs up to 60 kg) Delivery: 2 x adapter pin (ball pin) metal ring not included!
€7.99*

€8.99*

(11.12% saved)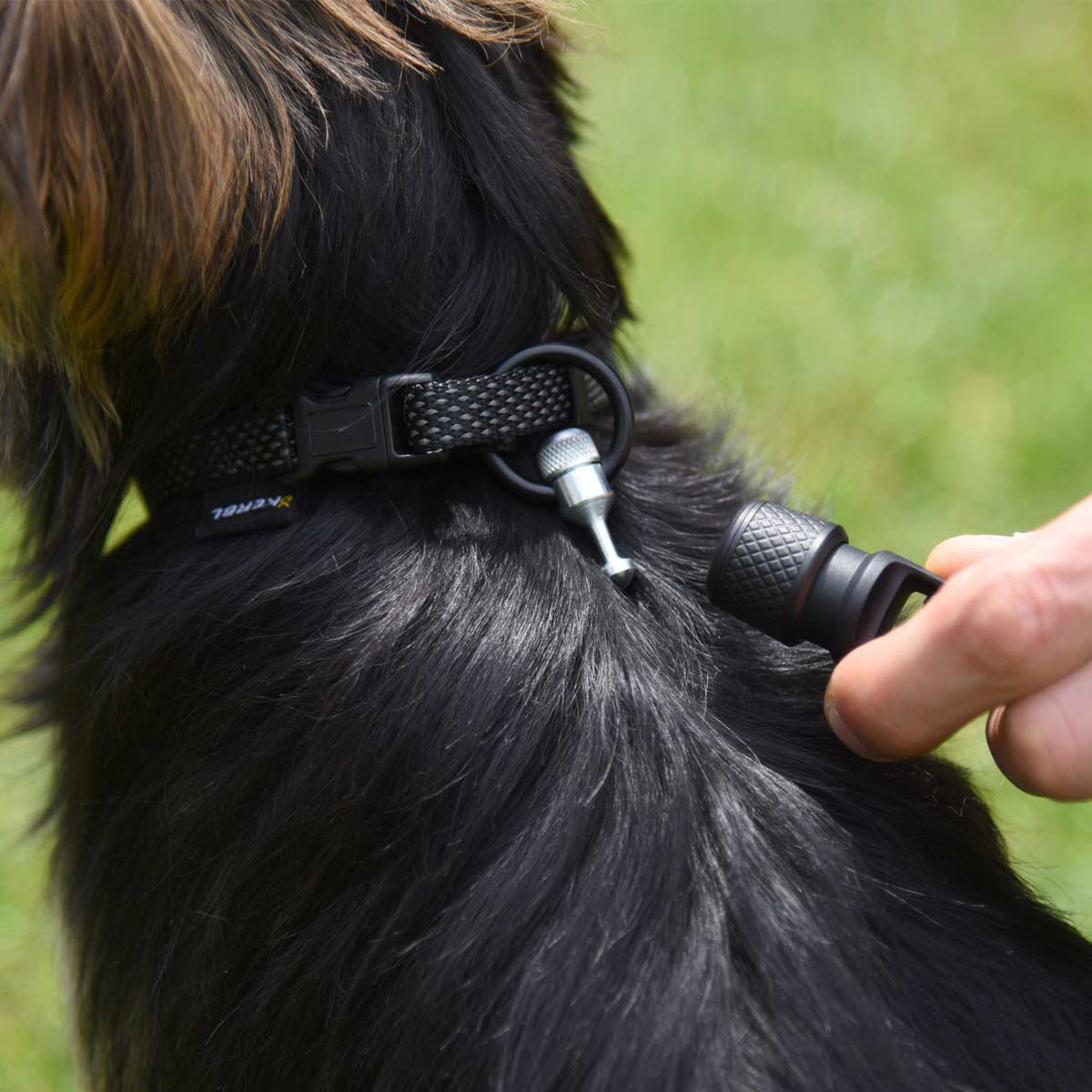 GoLeyGo 2.0 Set Leash Flat 200 cm + collar
GoLeyGo 2.0 Set - Leash Flat incl. matching collar with adapter pin Detach your dog with just one hand! With the innovative GoLeyGo dog leash with patented magnet closure. The GoLeyGo set includes a dog leash and a color matching collar with adapter pin. The patented magnetic closure allows quick and safe donning and leashing of the dog with just one hand. Leash and collar are made of a high-quality, robust and 2-color nylon strap, which is water and dirt-absent. The wrist strap is lined with a soft synthetic material and ensures a pleasant grip. The dog leash and collar are infinitely adjustable and available in different sizes and colors. Overview: patented ball-pin magnetic locking system fast and safe connection and detachment leashes: 140 - 200 cm (infinitely adjustable) collar: 2 sizes (each infinitely adjustable) ball pin rotatable through 360 ° high quality and robust workmanship hand-loop lined with soft synthetic material water and dirt repellent Color: black red brown Size: S (neck circumference 29 - 45 cm, infinitely adjustable, for dogs up to 15 kg) M (neck circumference 40 - 65 cm, infinitely adjustable, for dogs up to 60 kg) Delivery: 1 x GoLeyGo Leash Flat 1 x matching collar with adapter pin
€15.99*

€19.99*

(20.01% saved)